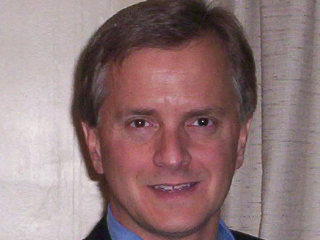 Beginner
Mark as New

Mark as Read

Bookmark

Subscribe

Email to a Friend
Hello Everyone,
First - thanks to Cisco for allowing me to join this esteemed company of experts. I am looking forward to attending Cisco Live for the 1st time tomorrow.
I'm very happy to see the discussions here pertaining to WiMAX, as that is a technology that I have studied closely for the last several years. My MBA thesis in 2006 was titled "21st Century Television Broadcasting Strategies", in which I explored how traditional TV broadcasters could exploit the migration of video content to the internet, and then to mobile wireless devices.
I recently re-visited the emerging 4G landscape in my role as a market analyst for DIGDIA, and I find the level of activity in this arena to be very exciting.
I'd like to kick off my blog activity here with a few observations, predictions and opinions, based on extensive research conducted for my recent report on the 4G Landscape.
Mobile WiMAX and LTE will co-exist as 4G air interfaces in the U.S. until at least 2015, and quite possibly beyond. There has been so much bickering over which technology will "win", that I think it misses the point and detracts from our ability to understand the impact of the changes that are underway.
The fixed WiMAX market is the "niche" that many LTE partisans tend to put all IEEE802.16 technology into, because that application has more of a market in developing economies than in the U.S. (Although I have to say that I would switch from my sub-1Mbps DSL in a heartbeat if I could get fixed WiMAX at my home in San Jose).
But, the fact is that Mobile WiMAX (802.16e) is already rolled out in several U.S. cities, while LTE is not going to see its 1st U.S. test markets until at least the end of this year.
The years of ecosystem development and field deployment for fixed WiMAX have given it a boost that LTE does not yet possess. And yes, I expect that the 3GPP folks will point out that LTE is a "Long Term Evolution", but it is more different than similar. Mobile WiMAX is more of an evolution of fixed WiMAX than LTE is of HSPA. It is significant to note that the leader of the U.S. LTE rollout is Verizon, who is migrating to LTE from 3G CDMA/EVDO, not exactly the 3GPP roadmap for GSM. It's a new ball game.

In 2010 we will begin to see commercial co-existence of both LTE and Mobile WiMAX technologies, ramping up in 2011and beyond. LTE is 2-3 years behind Mobile WiMAX in terms of ecosystem development, but the landscape in 3 - 5 years will be characterized by both - just as for 3G EVDO and HSPA today.
The "disruption" is driven by exploding consumer demand for mobile access to digital media, especially video. It will not take too long for video content to congest 3G networks; for example - mobile video uploads to YouTube have increased 1700% in the last 6 months alone!

We have reached the "tipping point" in consumer interest in mobile broadband, at the same time that next-generation technologies are emerging to meet their needs. Market forces will drive consumers to Mobile WiMAX, which will have a bigger footprint than LTE until at least 2012.

Who wins? We all do: consumers, service providers, chip & device maufacturers, application developers. Lots of new opportunites are developing.

It's an exciting time.
-Mike Demler
p.s. my report "The Emerging 4G Wireless Landscape in the U.S.: Operators, Chip Sets, and Consumer Electronics" is available at http://www.digdia.com/reports.htm. You can download the introductory excerpt for free.
1 Comment
You must be a registered user to add a comment. If you've already registered, sign in. Otherwise, register and sign in.