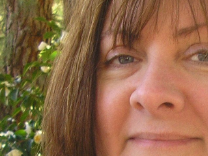 Enthusiast
Mark as New

Mark as Read

Bookmark

Subscribe

Email to a Friend
(Blog post by: Andy Capener, Director, Service Provider Marketing for mobility at Cisco. Before joining from the Starent Networks acquisition in December 2009, Andy served as a vice president in marketing and was responsible for the go-to-market positioning and communications of Starent Networks and its solutions.)
December 18, 2009 seems like a long time ago. Although it has been less than two months since Cisco officially acquired Starent Networks, my place of employ for the past nine years, it seems like much longer.
I mean this in a good way, of course. The rate at which Cisco has worked to integrate the Starent company, its people and its technologies into its organization and solutions is staggering. And impressive.
I think I share many of our customers' sense of relief in seeing how Cisco has not only preserved the Starent organization – creating the new Mobile Internet Technology Group, under the leadership of former Starent CEO Ashraf "Ash" Dahod – but also dedicated additional resources to the business model Starent established so that we can continue to provide the innovation and service our customers expect.
And I'm sure I share our customers' excitement around the integration of the Starent ST40 mobile multimedia core platform – now renamed the Cisco ASR 5000 – into the Cisco mobile Internet architecture. With the addition of the ASR 5000's intelligence and performance, the Cisco IP Next-Generation Network becomes a true end-to-end networking solution for the reliable delivery of rich mobile multimedia services.
Currently deployed in over 100 networks around the world, the Cisco ASR 5000, though new in name, will continue to provide mobile operators with the same carrier-class reliability, security and flexibility they've come to know and love.
And now, with the introduction of our new Mobility Unified Reporting System on the ASR 5000, mobile operators will have additional insight into their subscribers and traffic to optimize their networks, target new services, and plan cost-effective infrastructure investments.
In this rapidly expanding mobile Internet environment, operators need not only the industry-leading capacity and performance of the ASR 5000, but also the flexibility and intelligence the ASR 5000 provides in order to ensure a smooth and seamless migration to 4G.
Combining the mobile data expertise Starent brings with the decades of IP leadership from Cisco will enable mobile operators to capitalize on the opportunities present in the mobile Internet transformation
I look forward to seeing many of you at Mobile World Congress in Barcelona next week. We'll be in booth 8A70 with our new friends from Cisco and we'll be eager to talk with you about how Cisco and Starent together can help you and your business.
See you in Spain!
You must be a registered user to add a comment. If you've already registered, sign in. Otherwise, register and sign in.