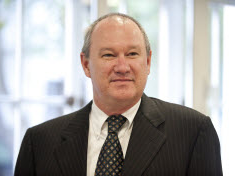 Beginner
Mark as New

Mark as Read

Bookmark

Subscribe

Email to a Friend
It has been over four years since Telia Sonera Sweden and Finland launched the world's first commercial LTE networks and ushered in the age of true mobile broadband services. By the end of 2014 we expect there to be nearly 300 LTE networks serving upwards of 300 million users, with nearly 1,400 different devices connecting at speed up to 300Mbps. Users from the GSM and CDMA worlds have to think the pinnacle has been reached, but far from it. LTE is just beginning to get its legs.
Advances such as VoLTE and LTE-A will expand beyond South Korea into the US, UK, Japan in 2014; and we have yet to see the impact of 40MHz channels, let alone 100MHz channels, which will usher in the Gigabit age for mobile networking. LTE still has far to go to reach its full potential, in particular in areas such as SDN/NFV/Cloud architecture and Small Cells, and I fully expect standards bodies, MNO's and equipment vendors to draw from the experience of LTE in these two key areas as 5G standards shape up.
Virtualization of LTE infrastructure holds promise, but faces significant challenges.
The mobile network infrastructure is roughly a USD50B market globally in 2014 according to our estimates of RAN and core investments across all network technologies. A growing trend among the infrastructure vendors is to cannibalize their own hardware-based revenues streams to take advantage of the growing enterprise push towards software defined networking (SDN), virtualization (NFV) and Cloud architecture. The major network equipment vendors have already been discussing their solutions in these areas. These solutions are intended to lower mobile network solution costs through the use of simpler, commercial Off the Shelf (COTS) hardware running virtualized functions in both distributed and centralized architectures depending on the needs of the operator.
Every major MNO I spoke with this year at both our Singapore Research event in January 2014, and at MWC 2014 expressed interest in these new architectures to help reduce Capex and Opex costs, deal with network scale, and simplify network operations. However, these MNO CTO's have also expressed a uniquely similar set of concerns regarding Cloud-enabled/Virtualized network solutions:
What is the reliability of the virtualized solutions? One comment from the CTO at a multi-national MNO underscores a general concern: 'some of the LTE core systems today are not at five nines reliability. How do they expect systems running on IT hardware to be five nines reliable?'
How do I troubleshoot virtualized systems? With network functions such as MME, BBU and the packet core running on COTS hardware, how do I pinpoint and remedy problems quickly and effectively? How do I isolate the network from rogue processes to minimize impact on my subscribers?
Will the systems scale as expected? A number of CTO and network heads mentioned the early network failures at DoCoMo and Verizon as software issues not hardware failures and questioned whether or not the virtualized functions could handle the network loads.
Cloud RAN was also a key area of interest, but responses from a selected set of MNO's revealed the fibre-rich requirements of Cloud RAN may limit its use in 4G network to somewhere between '0% and 1%' of sites according to one European MNO CTO, with the high estimate being 5% of sites. Fibre-dense locations such as Seoul, South Korea; Hong Kong; Singapore and certain major cities around the world may find a home for Cloud RAN, but the fibre requirements may prove a hindrance to wider deployment.
MNOs technical leadership has clearly given the trends towards cloud and virtualization significant mind-share and we are seeing some tests, trials and commercial deployments of limited functions, for now. The challenge for the vendors is sharpening the deployment opportunities for Cloud RAN, and addressing the Telco-grade concerns regarding the virtualized functions. The good news is that the CTO's I spoke with see virtualization as a 10 year project, so lots of time for the vendors to address their concerns.
Small Cells for LTE will undergo an extended development cycle.
Small Cells continue to solve key coverage problems for the MNO's in both 2G and 3G networks. The expected market growth is in additional 3G expansion and especially in 4G networks providing capacity and coverage to the macro network and solving the increasing problem of indoor coverage for higher order (>2 GHz) 4G networks. The Small Cell Forum continues an impressive march towards market development with the release at MWC of its Urban Foundations release helping operators address Small Cell deployment in dense urban centres.
I expect that in 2014 operators will be moving to broaden their small cell installation activities, particularly in the dense urban areas where most of the high-use clients tend to congregate. However a number of operators have also indicated a need for multi-band small cell systems supporting up to five bands, which are not yet on the market. Vendors have dual-band small cells either released or in testing but the bulk of the market seems to be waiting for the more capable systems.
As more operators turn towards LTE-A and carrier aggregation to combine multiple spectrum positions (28% of MNO's have 3 or more spectrum bands according to the Analysys Mason Spectrum Auction Tracker) the need for the small cell to match or exceed the macro cell for band support grows. We look for a wave of multiband small cells to be launched by the end of this year for installation beginning in late 2015.
5G and LTE: Friends, or Frenemies?
In the past four months I have seen six different vendor presentations of what is needed in the 5G standard and I've discussed with four major MNO's their views on what issues 5G should address. So I'm describing the current 5G development status as this: we are at the 'Wish List' phase. The numbers mentioned are impressive: 1000x data volume, Gigabit data rates, 99% reliability, 100% coverage, 1ms latency. The feature list is even more impressive. Pretty much everything is on the table, and I'll go into this in more detail in another post.
For now, MNO's and enterprises should be looking at the near future, the next 3-5 years, with a view towards how can multi-megabit mobile services change how the offer and how they do business? If the old brick and mortar retail establishments are under fire from internet-based firms, what about other businesses as well? If I can get the performance of my fixed office and provide tools for even better coordination and interworking for individuals and teams of people wherever they are, what does that do for my business?
About the Author
Follow Chris Nicoll on Twitter @Canicoll
View Chris Nicoll's Community Profile
You must be a registered user to add a comment. If you've already registered, sign in. Otherwise, register and sign in.