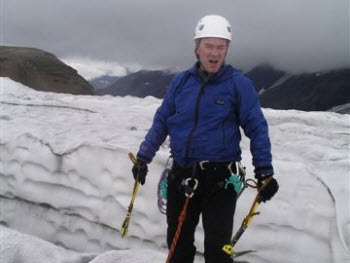 Beginner
Mark as New

Mark as Read

Bookmark

Subscribe

Email to a Friend
Breaking the 1 Million barrier
A big hand has to go to the mobile operator Sprint, who announced last month (link) that their femtocell deployments (principally for residential use) had topped over 1 million. This is a great boost for those of us working in the small cell area, and continues to show that the original concept remains valid.
Numbers are good, but focusing on services and the user experience takes things further
What is perhaps more interesting is the evolution in thinking that is moving Sprint forward in the small cell space. Their original need for femtocells was necessity driven: lack of spectrum in certain areas was hurting their ability to provide coverage to many of their customers, and the initial mantra of the mobile phone industry was 'coverage is king'. However, they have steadily been expanding their offering, first with an evolutionary step – supplying an enterprise solution for grouping cells cooperatively in buildings such as gyms, shopping malls and so on, but now with a more revolutionary approach.
Next step – serving customers more
Sprint has supported MVNOs (Mobile Virtual Network Operators) in the USA via its network for some time but a new Sprint announcement, covered by Kevin Fitchard for gigaom (here), takes things to a whole new level: they are enabling Femtocell-as-a-Service and Small-Cell-as-a-Service (sometimes denoted FaaS, SCaaS respectively) for businesses from outside the normal telecommunications sphere – in fact pretty well any consumer business with a physical presence that puts effort into customer loyalty – say hotels or retail stores. These businesses will be able to sell either femtocells to consumers themselves under their own brand, or run the cellular equivalent of WiFi hotspots with customers buying minutes or being rewarded for their use of the service with the likes of loyalty bonuses, airline mile, and purchase discounts. All this can be managed by Sprint, possibly including the installation of the femtocells if necessary, as a one-stop virtual network in a box. There would have to be some linking between two customer management and billing systems, but whilst this could be an IT issue demanding good system design and project management, it shouldn't be too difficult in principle as long as both sides have sound initial designs.
What next?
It's possible to speculate how this model could be taken further. .. Families or other groups could pool their loyalty point gains and possibly pool or exchange them for spending purposes. There could be targeted local advertising to the handset and promotions for subscribing customers – meaning that this could be localized to whichever part of a particular store they were in and their consumer profile.
A number of aspects of this are available over WiFi networks as well, but the cellular approach does have the advantage of a easily usable (virtually no-touch) in-built and secure billing system that is able to link a customer, billing and their consumer habits. A key purpose of a company is to enable its customers to add value, and this is a key part of the value add that Sprint is now able to bring to its MVNO partners, whilst also expanding their prospective end-user base to a much wider audience. The impact of their continuing innovation will be interesting to watch.
You must be a registered user to add a comment. If you've already registered, sign in. Otherwise, register and sign in.