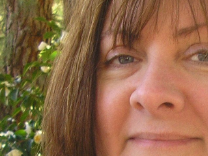 Enthusiast
Mark as New

Mark as Read

Bookmark

Subscribe

Email to a Friend
(This blog was contributed by Zeeshan, Senior Manager, Mobile Internet Architecture. Thank you for completing these video interviews and updating us on this event. Go Team Go!)
The Cisco service provider mobility team visited United Arab Emirates in support of the 3G Middle East Telco World Summit.
The three day trip to Dubai was inspiring and energizing for the Cisco team. From the moment they landed at Dubai's state of the art terminal 3 and took a short walk to the Etisalat and dU kiosks at the terminal -- one can very easily pick up an iPhone 4 with all the services for a fairly reasonable price. What was of particular note, was the ability of both service providers (SPs) to offer prepaid plans to visitors, which not only included traditional bundled voice minutes, but also the option to prepay a data bundle -- whether it's BlackBerry, iPhone, or other device data plan. Truly a unique offer for prepaid services, but very common for UAE. The team decided on the prepaid Blackberry service plan, and happy were to report the service worked phenomenally well and enabled cost savings using local SIM, avoiding expensive roaming fees.
Perhaps this is not so much of a surprise, as UAE is a unique market for mobility. Although the country's population is 8.19 million, just under 20% are UAE nationals or Emiratis, while the majority of the population are expatriates. The number of mobile subscribers in the UAE has grown by an annual average of 25.6%, almost four times its population growth. Due to the contractual nature of expatriate employment, the majority of mobile subscribers are on prepaid voice and data plans.
The discussions, speaking sessions, and visits to the Cisco booth were particularly interesting. SP customers, partners, and ecosystem vendors are looking forward to the successful launch of 4G services in Gulf region, but also agreed the user experience was most important, especially given local trends. Many professionals in UAE will carry two devices, one corporate device, and one personal device -- which will accompany them after hours to suit their lifestyle. It seems that users prefer more social -- application enabled devices, some dazzled in pure 24 karat gold casings. Only in Dubai! Even though the local Dubai economy has hit the traditional real estate and financial markets hard, the mobile business is seeing no real slow down. Usage of social applications, including faster replacement of devices through an open market, unlocked, import model is booming.
Of particular surprise was the return flight back. Dubai duty free, which is a mecca of last-minute shoppers for items ranging from chocolates to expensive liquors, carried a wide ranging variety of mobile phones, devices, and tablets imported into UAE. It was an interesting and tempting selection indeed.
Overall the trip to UAE, discussions with SP customers, and engagements with the Cisco UAE team truly allowed the Cisco mobility team to understand the rapid pace of development, innovation, and user-led behaviors, which are motivating regional SPs to become more innovative and creative as they respond to growing demands on their networks, but also scale to regional preferences, and local usage patterns / profiles of a highly affluent, multicultural society.
Truly an engaging and inspiring experience. We thank the Cisco UAE team, as well as event organizers for hosting us.
The following three videos are quick summaries of the event from the local and corporate Cisco team.
Kit Beall, VP Mobile Internet
Jumana Akkawi, PR Manager, UAE
Lonnie Shilling, Director, Mobile Internet
You must be a registered user to add a comment. If you've already registered, sign in. Otherwise, register and sign in.