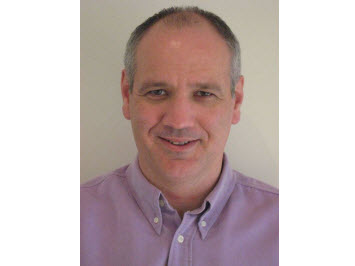 Beginner
Mark as New

Mark as Read

Bookmark

Subscribe

Email to a Friend
When India's Reliance Industries secured nationwide 4G spectrum in the 2.3GHz band back in June 2010 most folks assumed that India's long struggling broadband market would finally be kick-started into life but three and a half years later the firm still hasn't launched commercial services – but finally there are signs of life.
Adopting the moniker Reliance Jio Infocomm the licensee could hardly be accused of rushing to launch as it has spent the last three and a half years methodically putting its plans together and even allowing rival 4G operators such as Bharti Airtel to have first to market advantage.
However, in early January Reliance gave a sneak preview of its TD-LTE services in Mumbai and told local press that its trials have shown its 4G service achieving around 50Mbps download speeds and 10Mbps upload – way in advance of anything available from the country's fixed-broadband operators.
Whilst it is important for the Indian market that Reliance finally launches services and brings badly needed connectivity to the chronically under-served market the deployment of 4G services in India will also be watched closely by telcos around the world because Reliance will be pushing TD-LTE to the very limits of its capabilities and maybe opening up new possibilities to other operators.
In a market in which fixed-broadband penetration runs at only 7% and 3G penetration is still only around 4% there is little doubt that 4G is going to have to play a major role in bringing Indian broadband penetration up to acceptable standards – but the question is how much of a load will 4G actually be able to carry?
Reliance has bold plans for its 4G service and is certainly not planning to launch a simple access service - it is basically planning to offer subscribers 4G as a fixed-broadband replacement service and will bundle pay TV with live channels and VOD – delivered via an Android-based settop box - alongside its broadband access product.
In addition to its broadband, TV and voice services Reliance will also offer a range of other value-added services including cloud-storage, video surveillance and e-health applications.
Key details of Reliance's LTE service remain unknown such as the commercial launch date or pricing details or - most importantly - how much data subscribers will be allowed - but it looks very likely that a commercial launch must be getting closer.
This is an extraordinarily bold move indeed by Reliance and one which runs very much against the grain of the global broadband market in which most operators are cutting back on data allowances and would turn a ghastly shade of pale if asked to run a full-scale pay TV service over their prized LTE network.
If Reliance is able to pull this thing off and really position LTE as a genuine fixed-broadband replacement service - one robust enough to even offer mass-market pay TV - then operators in plenty of other markets will sit up to take notice immediately and start to consider whether they could do something similar.
Of course, some operators are already offering LTE as a fixed-broadband replacement in certain areas where fixed-broadband networks are not available – but these come with the same kind of tightly-capped data plans and overage charges that make LTE a poor substitute for a fixed-broadband connection and are very much a niche product.
But if Reliance finds a way to actually provide a good quality of service to millions of subscribers across India's bustling cities it will not just be able to recoup its substantial capex on its 4G rollout but it will also have a stampede of foreign telco execs beating a path to its door to find out how it did it.
You must be a registered user to add a comment. If you've already registered, sign in. Otherwise, register and sign in.