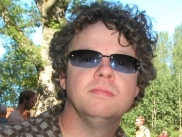 Beginner
Mark as New

Mark as Read

Bookmark

Subscribe

Email to a Friend
Apart from all the Google news lately that has major relevance (like the new programming language 'Go'), there were two news of major significance that I think went through a bit quiet.
#1 Huawei signs a €170M deal with Telenor for LTE rollout
#2 Huawei will demonstrate TD-LTE with China Mobile for World Expo in Shanghai
7 years ago, I gave a presentation in Sweden in a forum addressing Asia that was managed KTH (Royal Institute of Technology) and the essence of my presentation was the 5-year planning for Chinese Enterprises - and I used the telecom sector to exemplify my thinking and Huawei in particularly.
1998-2003 was building up strong national entities leveraging the large domestic market - where Huawei consistently took market share and became dominant in almost all sectors (except GSM)
2003-2008 was the time to start entering the world market and we saw Huawei taking deals in Hong Kong, Thailand, US and Europe - slowly testing but also employing the traditional Mao strategy: from countryside to city, meaning starting with easier markets to build strength to take on the more difficult tasks
2008- is the time for world dominance!
And the two news-items above I referred to clearly shows the ambitions of Huawei.
Huawei beating Ericsson in their home market for a new strategic technology is major major news!! Ericsson's home market, as I broadly define as Sweden, Norway and Denmark, with very strong foot-hold in Europe and Middle East. E.g. the first ever AXE was deployed in Saudi Arabia. Thus, Huawei taking the LTE contract in Norway: an early contract, a very important contract as Telenor is an advanced operator that will be able to provide valuable feedback to Huawei.
The deal is not huge, only €170M, but still - Huawei and Starent (soon-to-be Cisco) will replace the whole mobile backbone infrastructure kicking out Ericsson and Nokia-Siemens, turning their network into an all-IP 4G network with 2/3G RAN - world's first when it is completed!
However, the unholy-alliance Cisco/Huawei probably will not last, but Huawei still will benefit greatly from deploying commercial LTE and have a very strong reference from Telenor. How Huawei will work with replacing Starent or trying to re-ally with Cisco is another question. From my recollection, Huawei and Cisco are not the sweetest friends but the Telenor deal may change that relation.
Another of Ericsson extremely important account has been China Mobile, where Ericsson has had a minimum of 30% market share for the last 15 years (via numerous reforges) and here again, Huawei is aggressively going after the market leader at its strongest bases.
Huawei, not Ericsson, will demonstrate TD-LTE at World-Expo making Huawei a leading technology partner to China Mobile - not Ericsson.
According to Dell 'Oro, Huawei now has 20% market share in the mobile networks -being #2.
There are other chinese companies that employs the same strategy: Oil, Steel, Cars (Geely buying Volvo), etfc.
You must be a registered user to add a comment. If you've already registered, sign in. Otherwise, register and sign in.