Contributor
Mark as New

Mark as Read

Bookmark

Subscribe

Email to a Friend
By: Dan Kurschner, Marketing Manager, Cisco

I had the pleasure of attending the first day of the annual IEEE CQR International Workshop.CQR stands for Communications Quality and Reliability. This workshop is held annually with the purpose of bringing together industry and academic experts to present and discuss communications quality, reliability and security issues as they relate to real world issues. The output from the workshops adds to the community's body of knowledge and serves to inform, help form opinion, and to assist in the development of best practice and relevant standards.
It certainly did not hurt that the workshop was situated on Marco Island, Florida, perhaps one of the nicest vacation spots on the peninsula.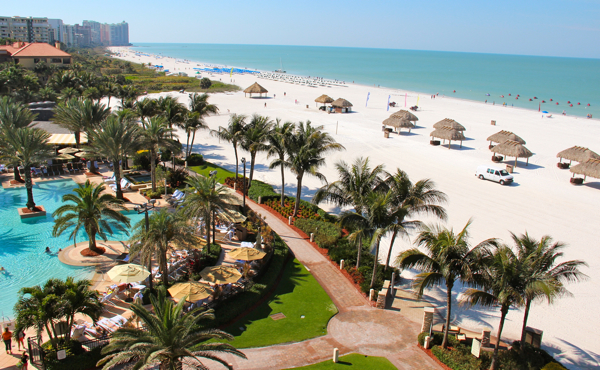 Each year the workshop focuses on a single topic and covers the various angles and dives into the details of that topic. This year the topic was the "Impact of Data Growth on Mobile Network Performance". As Mobile networks migrate towards LTE and the use of Mobile broadband grows, we see fast acceptance and growth in usage of Mobile Video. Mobile data usage projections continue to show exponential growth in utilization for the coming years.
The keynote speaker for the first day was Nicola Palmer, Vice President and Chief Technical Officer, Verizon Wireless. An excellent speaker with great depth and breadth is the subject area. Ms. Palmer covered the challenges of monetizing the network and competing with OTT players. She saw VoLTE as an important solution to Verizon Wireless to challenge OTT, but also left open the possibility to partner with select OTT companies to better monetize the network. This is particularly important as Verizon Wireless, and presumably other Mobile Operators, as they continue to invest heavily to grow the LTE network. Verizon Wireless invests approximately $8 billion each year into their network.
Ms. Palmer also touched on the fact that customers are now asking for better security on the network and end user devices. She sees the demand for security growing as users move toward more cloud-based services.
She mentioned that she is not a big fan of SP Wi-Fi because they have less control over the end-to-end quality and reliability. There is a concern of loss of control, visibility and security. Additionally, she cites that unlike Macro-radio sites, SP Wi-Fi tends not to have power back-up and does not want customers to be negatively affected during power failures. However, she does understand that most users like Wi-Fi in and out of their homes and is willing to listen. I believe that with the advent of SaMOG, ANDSF, and Analytics, along with SON and WAN Orchestration, that SP Wi-Fi can be a reliable and effective bandwidth alternative. SaMOG can assure that SP Wi-Fi is handled as LTE traffic; using the same Policy, Authentication, Quota and Billing systems. Couple that with the analytics and you have excellent visibility and accountability of all your traffic. ANDSF and SON automate the connection choice, so the user is automatically routed to the best available path.
Certainly there is rarely power back-up for SP Wi-Fi, but since this is typically a mobile broadband off-load offering, it is not the only choice. In a power outage situation, users typically are grateful for connectivity and less likely to complain about a loss of broadband services.
Workshop Focus: "Is the Network Ready to Handle the Data Storm?"
This segment will examine the impact high volumes of users, sessions, and bandwidth will have on the operation of access and IP backbone networks. This session will also examine the impact this traffic volume will have on the quality, reliability, and security of the network. Particular focus will be made on mobile video due to its high usage volume and stringent quality requirements. The goal of this session is to identify risks of rapid traffic growth and make concrete recommendations to improve quality of experience for subscribers.
Several speakers addressed different angles of this topic including Overall network Operations and the need to for better, faster, smarter tools. Analytics, Self-Optimizing Networks, and Policy were also discussed in panel sessions.
It was my pleasure to present on the impact of Mobile Video traffic growth on the network and what can be done to support this exponential growth. Using specific data points from the Cisco Visual Network Index (VNI), I laid out the challenge that we face today and going forward to the year 2017. I broke the traffic growth by user and globally down by types of traffic (Video, collaboration, web browsing, and so on). I also introduced the impact and unique traffic characteristics of the Internet of Everything (IoE). That is when Machines talk to Machines, but also when Machines talk to People. I demonstrated the migration of traffic between 3G, LTE and Wi-Fi, along with impacts on signaling by applications and the difference in traffic patterns and impact between People and machines.
The answer to this growing challenge is, of course, Elasticity in the entire architecture. I showed:
How Software and Silicon need to work together to provide a smarted network
How the hybrid of small cell and macro radio provide greater coverage and capacity while controlling costs
And spoke about:
The need for intelligence in the Intelligent Network to better control traffic flows and to anticipate problems and reroute traffic
How the Mobile Cloud can add monetization opportunity while also helping to manage the traffic demands.
The message was received and happily accepted. This was a very enjoyable experience and I came away with a good feeling that Mobile network technologists from around the world, representing different operators and vendors, can get together and speak honestly and openly about shared challenges and ways to address these head on. This sort of workshop environment helps us all to succeed and benefits the end users.
You must be a registered user to add a comment. If you've already registered, sign in. Otherwise, register and sign in.