Contributor
Mark as New

Mark as Read

Bookmark

Subscribe

Email to a Friend
By: Dan Kurschner, Senior Manager for SP Mobility Marketing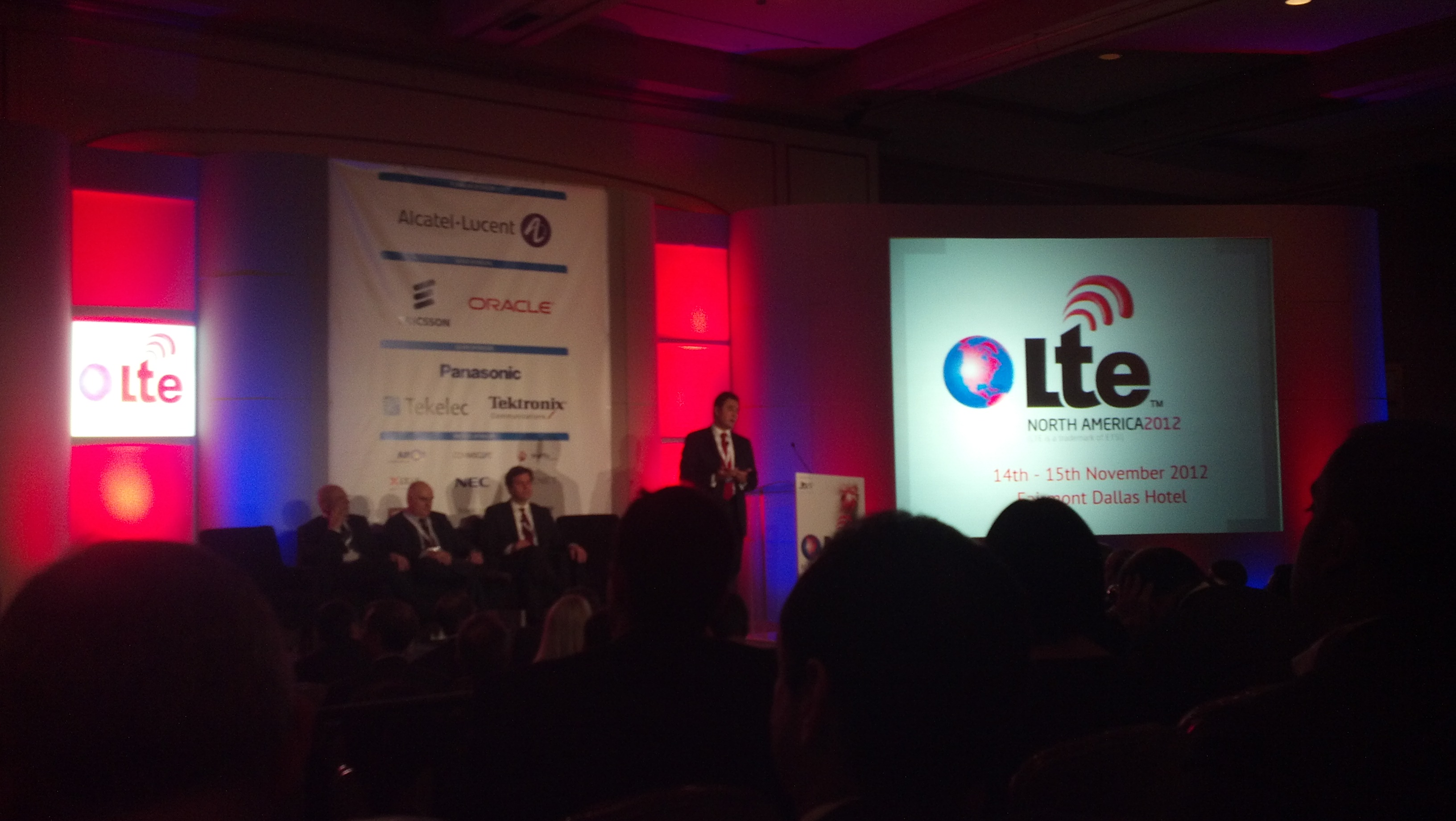 I had the good fortune to attend and participate in this year's LTE NA event in Dallas, Texas. While this event is focused on LTE networks it is interesting that much of the conversations, presentations and panel discussions were focused on Small Cells (both Licensed and Unlicensed) and Heterogeneous networks. It is clear that the general consensus is that subscriber demand for connectivity and capacity will not be solved by LTE alone. Indeed the successful mobile network will be a Heterogeneous network with SON deployed to assure quality connectivity both indoors and out. There is also a clear understanding that the successful mobile operator will deploy a network with intelligence and elastic characteristics to manage unanticipated signal storms while supporting new services.
Observations at the event:
While attending the keynote presentations and panel sessions I observed some interesting points. For example, Verizon Wireless noted in their keynote that they see LTE growth as a hockey stick (exponential) while 3G growth is currently flat and will begin reducing in 2013. They also noted that growth will be via a Heterogeneous Network design that includes multi-band LTE and SP WiFi.
Additionally, Clearwire, in their presentation, noted that today 60% of their downlink traffic is video. They feel that video is the "killer app" for LTE. I also heard that Enterprise customers are looking for mobile operators to provide campus-wide (including indoor) tri-mode coverage as a managed service. Their needs are coverage, capacity and security while simplifying deployment and operations.
Cisco at LTE NA 2012:
Cisco was actively involved at LTE NA 2012 by delivering a presentation and joining a panel sessions. We also were recognized for product excellence.
Gennady Sirota, Cisco VP Mobile Internet Technology Group, made a presentation titled "Does LTE Itself Necessarily Create Increased Revenue? Creating a tangible business case." This was a prime-time presentation (early in the event schedule and following the keynote speeches that opened the day). Gennady presented to a full room of mobile operators, analysts, and yes, competitors all interested in Cisco's views and vision for the monetization of the LTE network. Gennady pointed out the opportunities and challenges that the mobile operator needs to address to not only realize revenue from their LTE investment, but how to differentiate themselves through services and be industry leaders. The presentation was very well received.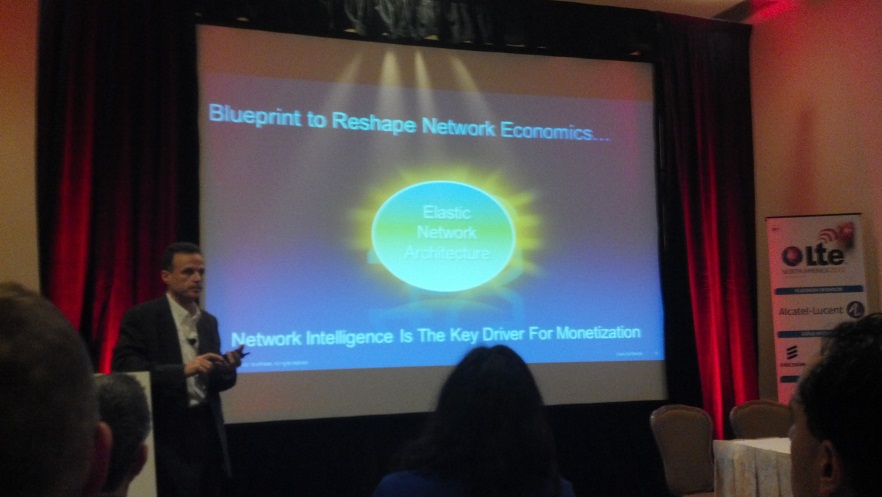 Additionally, I joined a panel discussion titled "Considering Migrational Network Design for LTE: Moving Beyond a Homogenous LTE Deployment Strategy." This was a lively panel discussion that focused on current opportunities and potential developments as current boundaries between the network and cloud blur. I noted that the mobile operator needs to look beyond initial costs of specific products and have an architectural view that spans 3-5 years. Total cost of ownership balanced with enabling new revenue creating services is the hallmark of industry leaders and a successful business model. Further to this point, I cited a white paper by ACG Research that compared a Tier-1 carrier implementing a 3G/LTE network including M2M services and taking a 5 year view at the total cost of ownership (or TCO). The study noted that the same mobile operator deploying a Cisco architecture versus one from a leading competitor would require 65% less equipment and reduce TCO by 47%. This information was noted by members of the audience and we received requests for this white paper immediately from Mobile operators in the audience.
Cisco recognized for product excellence:
LTE NA held an Awards Dinner the first night and Cisco received the award for "Best LTE Core Network Product for 2012". This was in recognition of the ASR 5000 series and the new ASR 5500 in particular. The ASR 5500 is the highest performance EPC on the market today and driving the LTE networks of some of the world's largest mobile carriers. We were also shortlisted (runner up) for "Best RAN backhaul product". That would be our industry leading ASR 901/903/9000.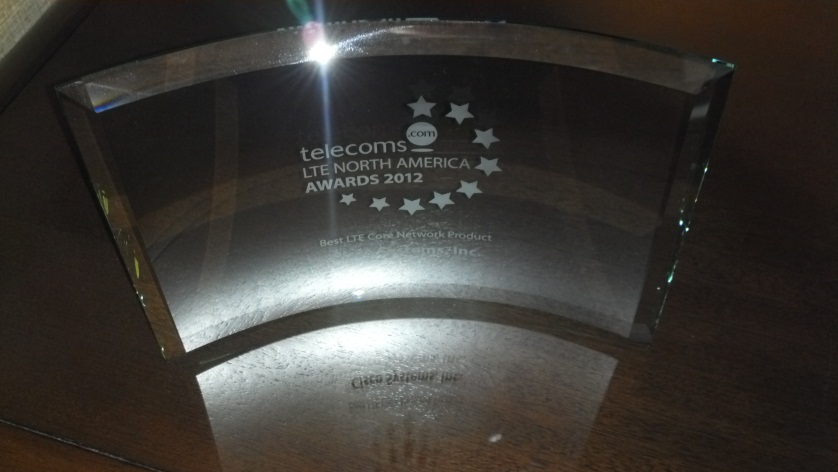 Closing thoughts:
LTE NA has a strong focus on radio related issues, however it is very evident from the discussion tracks and the questions during panel's sessions that mobile operators and industry influencers realize LTE and the future of mobile networking is beyond LTE. Indeed, it is clear from my observations and interactions that the industry knows the answer is a heterogeneous network and an architecture with elastic characteristics that can gracefully support growth and unanticipated events like signal storms.
More Resources
Making Intelligent Gains in the Het Net (with Paul Mankiewich, CTO of Service Provider Mobility, Cisco)
You must be a registered user to add a comment. If you've already registered, sign in. Otherwise, register and sign in.