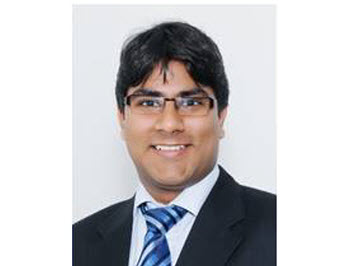 Beginner
Mark as New

Mark as Read

Bookmark

Subscribe

Email to a Friend
Long Term Evolution (LTE) is central to the growth strategies of Middle East operators. In the past two years, there have been commercial launches in countries such as the Kingdom of Saudi Arabia (KSA) and the United Arab Emirates (UAE), as well as trials in places such as Qatar. However, a lack of spectrum availability remains central to the LTE discussions currently taking place in the region. In fact, I wrote about this in one of my earlier blogs (Prospects of Small Cells in the Middle East Region), detailing how small cells could help solve this issue to some degree.
However, while additional spectrum remains elusive, operators have found others ways to support their LTE ambitions. One of the most popular and flexible approaches for such LTE launches is spectrum refarming. Spectrum refarming relates to reusing existing 3G spectrum licenses for launching new technologies such as LTE. The costs associated with this approach are significantly lower than acquiring new LTE spectrum licenses (Source: Deloitte). By adopting this approach, operators free up a part of their spectrum (usually to the tune of about 30%) and use it to support LTE services.
The Middle East region has already witnessed a wave of spectrum refarming. In KSA, all three mobile operators launched LTE services in September 2011. The LTE networks of STC and Mobily LTE networks, which operate on the 2.3 GHz and 2.6 GHz spectrum bands, respectively, are based on the time-division duplexing (TDD) version of LTE (TD-LTE). The third operator, Zain, operates a frequency-division duplexing (FDD) version of LTE (FDD-LTE) in the 1.8 GHz spectrum band. All three are refarming existing spectrum for their rollouts. Similarly, within the UAE, Etisalat launched its commercial FDD-LTE network in December 2011 using the 2.6 GHz spectrum. By the middle of next year, Etisalat will also start refarming its 1.8 GHz spectrum to ensure better LTE coverage. In June 2012, du announced the launch of its own FDD-LTE network on the 1.8 GHz refarmed spectrum.
With LTE gaining strategic prominence, operators are evaluating the best possible approaches to offer LTE in an ideal combination of broadband tariffs, coverage area, and network capacity. As is evident from the above examples, the 1.8 GHz spectrum band has emerged as one of the prime candidates for refarming initiatives. Launching LTE on the refarmed 1.8 GHz band is very advantageous for operators. As this spectrum is usually reserved for 3G services, large chunks of this spectrum are easily available. Operators can make use of this available spectrum to offer LTE and therefore enhance the revenue potential of their spectrum (as LTE services are usually more expensive than 3G services).
Overall, there are quite a few reasons why refarming has become so important to the region's operators:
Lack of Additional Spectrum – Usually, there is not much spectrum available to exclusively launch LTE services. Even when the suitable spectrum is identified, it usually takes a few years to free it for the use of telecom operators and, when available, the cost of this spectrum is usually very high (I discussed this concept in a bit more detail in one of my recent IDC reports, Nationwide LTE in South Africa: Is It Now a Step Closer?, July 2013). As such, operators are trying to refarm their 1.8 GHz spectrum in a bid to squeeze out the maximum returns from their existing spectrum assets.
Better Coverage Area – Operators, such as Etisalat, that initially launched LTE on the higher spectrum bands (e.g., 2.6 GHz) have realized the advantage of the lower bands (e.g., 1.8 GHz) for LTE services. The lower bands are able to cover almost double the area than the higher bands, meaning they can reduce the cost of LTE roll outs by about half. (The concept of frequency bands and coverage area was discussed in much greater detail in one of my earlier blog posts – Digital Dividend Within the Middle East Region: LTE and the Sub-1 GHz Spectrum
Supporting Device Ecosystem – There are quite a few devices available on the market (e.g., Nokia Lumia 920, Apple iPhone 5, Samsung Galaxy S4) that support LTE on the 1.8 GHz band. This has allowed operators to support both their LTE and non-LTE customers on the same band.
It is for the above reasons that spectrum refarming will continue to gain importance as an interim LTE solution while telcos wait for new spectrum to be allocated by the relevant regulators. However, operators that refarm their spectrum for LTE also need to account for some key challenges.
Firstly, there is the question of 3G service quality. The key to an efficient refarming of the 1.8 GHz band for LTE is to ensure that the quality of experience for 3G subscribers is not diminished. The main concern with refarming is that operators find it challenging to clear enough spectrum to efficiently deploy LTE while maintaining adequate capacity in the remaining spectrum to support non-LTE traffic.
The other big issue with refarming is that of interoperability, which relates to a smooth hand over between the LTE and non-LTE (2G / 3G) traffic. Currently, most of the developments in LTE are focused on enabling faster data access, while the enablement of voice is still in its nascent stages. To ensure interoperability, operators could follow one of two possible approaches: The first approach is to enable 'Circuit Switched Fallback (CSFB)', which involves transitioning a subscriber from LTE to an existing 3G (or 2G) network in order to use voice services. The other approach is to use IMS-based VoLTE (voice-over-LTE), which provides VoIP services and high-speed data services simultaneously.
Currently, CSFB is proving to be a short-term solution for voice enablement, but it is riddled with drawbacks that include high call setup times, coverage concerns, and greater strain on device batteries. In the long run, VoLTE solutions are expected to become the default voice standard for LTE. Operators in the Middle East region have also backed VoLTE. During 2012, Etisalat was conducting trials with smartphone vendors to test VoLTE solutions. Similarly, du and STC also expect to implement VoLTE when the optimal solutions are available.
Even when all the technical solutions are available, refarming is usually implemented in a phased manner so as to ensure smooth transition between LTE and non-LTE subscribes. The Middle East region still has a lot of subscribers using non-LTE handsets. Consequently, a considerable amount of traffic (especially voice traffic) still exists on these non-LTE devices, and this is not expected to change in the immediate future. To achieve a full LTE throughput, operators require about 20 MHz of bandwidth. However, they usually implement this in phases, beginning first from 5 MHz or 10 MHz and slowly increasing further, in proportion with the reductions in non-LTE traffic. During its initial LTE launch, Etisalat has anticipated this process to take about two years (Source: Telecoms).
As LTE services gain further momentum, more and more subscribers will upgrade from non-LTE to LTE connections. Refarming has emerged as a key solution to help achieve this LTE migration in a network-efficient manner that reduces not just the overall investment required, but also the speed of the LTE rollouts themselves.
Note: Read more about the prospects of LTE in the Middle East in my recent IDC report – LTE in Saudi Arabia, the UAE, and Qatar: 2011–2012 Market Analysis and 2013–2017 Forecast, July 2013.
About the Author
Follow Abhinav Purohit on Twitter @PurohitAbhinav.
For all other blog posts written by Abhinav Purohit, visit Abhinav Purohit's Community Profile Page.
You must be a registered user to add a comment. If you've already registered, sign in. Otherwise, register and sign in.