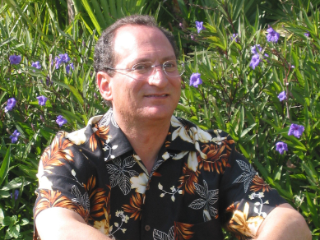 Cisco Employee
Mark as New

Mark as Read

Bookmark

Subscribe

Email to a Friend
A few fun facts:
Mobile networks are getting more complex (AnyG support)
Mobile traffic is getting more complex (video, visual communications, collaboration-on-the-go, etc.)
Consumer expectations are driving this "traffic complexity" as they want rich media content on the go, and they want to stay connected all the time. (As do I)
Mobile Operators have made (and continue to make) enormous investments in their infrastructure to bring Mobile Broadband services to their subscribers
Mobile Operators need to find ways to derive more profit from these investments

Monetization and Optimization enable profit.
Most often the mobile operator infrastructure is viewed as a bunch of parts, or sub-systems; for example, the RAN Backhaul, the Packet Core, and so on. Much of what the public sees in the way of vendor performance are staged demonstrations and tests that are unfortunately simple snapshots of these sub-systems or even just a single platform. Current Analysis have observed several times that vendor tests without detailed test case and traffic profile data are of little practical use to network operators. Indeed, in their article titled "2011: What Lies Ahead in Mobile Infrastructure", Peter Jarich and Daryl Schoolar of Current Analysis stated:
"Infrastructure vendors need to find ways to provide real-world metrics behind their packet core claims. Credit goes to Cisco for making its solution available to EANTC for testing. While its competitors may not have all the assets needed to submit for a similar test, they do need to find ways to back up performance claims, ideally by leveraging deployments that reach beyond the lab to "one up" Cisco while still maintaining some control over the messaging."
(http://www.currentanalysis.com/COMPETE/FrontEnd/Search.aspx?pAND=2011%3A%20What%20Lies%20Ahead%20in%20Mobile%20Infrastructure).
They are quite correct in their statement. In short, the network operates as a whole and the network needs to be assessed as a whole. Not just how one piece works, but how the entire network operates in concert. The next level in mobile performance and profitability requires a solid, proven, and yet flexible foundation. Not smoke and mirrors. Not slideware and promises. Blue-sky is nice, but you cannot run a network and you cannot make a call on a promise.
This past February at the Mobile World Congress in Barcelona, Cisco announced M.O.VE.; Monetization, Optimization, and Videoscape Experience (/www.cisco.com/go/movewww./www.cisco.com/go/move). The M.O.VE. framework is built on a proven, solid and flexible foundation. And better yet, this foundation is the only comprehensive mobile infrastructure to have successfully completed independent testing and validation. This "Megatest" was not just one or two boxes, nor was it a series of isolated demonstrations (hence the "Mega" designation). The well regarded industry research and news organization, Light Reading, sponsored an open invitation to all network vendors to have their mobile network architecture tested by an independent third party. Cisco accepted this challenge and built a large scale mobile operator network from cell site through the core and cloud to meet the requirements set down by EANTC and the test plan that they created.
One of the most respected independent testing and engineering firms, EANTCcreated a test plan and traffic profile that placed the entire mobile network under real-world conditions. In fact, while measuring one function, EANTC would stress other areas of the network (i.e. let's break this and see what happens to all these other things). Various systems that may have otherwise been tested in isolation were shown to work together and help each other around the circumstances that "happen" in real-world network operations. Indeed, one can take away from this test that while Cisco's various sub-systems are industry leading, that when used together they provide even greater value to the mobile operator (and their subscribers).
The results of this "Megatest" were reported by Light Reading and further commented on by several industry analysts and journalists. (http://www.cisco.com/en/US/solutions/ns341/ns973/mobile_testing_light_reading.html)
So what does this mean to you and why should you care? I mean aside from the truly nerdy delight of reading such a detailed test (yes, I proudly count myself in that group). This "Megatest" provides the Mobile Operator, with the comfort of third party documented proof, that the very important capabilities of Cisco's M.O.VE. framework is built upon a validated, solid foundation. Profitability for the real world is available today.
You must be a registered user to add a comment. If you've already registered, sign in. Otherwise, register and sign in.