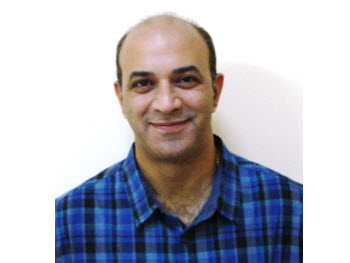 Beginner
Mark as New

Mark as Read

Bookmark

Subscribe

Email to a Friend
As more Asian carriers expand their 3G / 4G LTE footprints, one part of the network they realize cannot be ignored anymore is - mobile backhaul. This was amply evident in the recent 2-day mobile backhaul event from Beacon Events at Bangkok, Thailand. With most dominant carriers from the region present - including the likes of KDDI, Korea Telecom, Digi and most leading backhaul vendors in full attendance on both days.
Although different Asian carriers in the region are in various stages of growth and expansion, it appears that to all of them, backhaul continues to be a congestion zone - that needs careful management. Listening to the operators and their backhaul strategies, it became clear that each one has developed its own best practice to deal with the backhaul issue and here is a brief analysis of what I noticed.
For starters, Mobile Backhaul strategy is certainly a function of the legacy network infrastructure prevalent in the region/country of operation. For example, for KDDI in Japan, where plenty of fiber has historically been available, the need for microwave was not very high. Still the uptake of LTE has been so strong and bandwidth consumption per consumer so high, that KDDI had to adopt a multi-level backhaul strategy including cable, fiber, part satellite and a dense combination of home and public hot-spot Wi-Fi. KDDI's high density Wi-Fi network includes about 1.5 million home Wi-Fi APs and about 200k public hot spots deployed to supplement macrocell network. Another operator that has done a similar roll out of Wi-Fi APs is Korea Telecom to supplement its 4G network's fast growth.
Small Cells (referring to a range of non-macro cells including Wi-Fi APs, pico and femto cells, metro cells) is no small debate any longer - and this event carried several sessions of discussions focused on Small Cells. The challenges of specific LTE bands in penetrating buildings for providing effective in-door coverage and the cost of large scale LTE macro-cell deployment are two strong drivers for Small cell growth. Of course another driver is user behavior, as increasing instances of large volume data sessions are seen to occur in-door.
Small Cell layout and design, it appears to me is somewhat under-rated currently. The complexities of RF study, building layout (especially large public spaces, such as stadia, malls, gated communities in Asia) will require detailed study and design considerations. Emerging markets such as India, where price considerations are paramount, frequently force vendors to take shortcuts to deployment and subvert use of sophisticated design and planning tools. This is an important trap that carriers need to watch out for.
Small Cells throw a whole set of new challenges to backhaul design - particularly when you look at the emerging Cloud RAN cases- with distributed RRU and centralized BB, and if we are looking at BBU shared across multiple operators, ensuring appropriate backhaul configurations to each participating carrier is crucial. In these scenarios, how can one ensure timing synchronization issues for example? Are there any standards emerging here? Can a third party provide shared Small Cells (Small Cell as a service) offering to a bunch of competing cellular carriers and effectively manage the service billing x Erlangs per month in wholesale mode?
Or is that too much complexity and bordering on privacy and would competing cellular operators not find it appealing to take a piece out of this proposition?
It is clear that the Small Cell are here to stay and will have a dramatic influence on future cellular networks. As Small Cells feed into macro RANs, 'fronthaul' will become an integral parameter to deal with and will determine end user experience.
LTE has also brought into limelight some other refreshing changes: satellite operators hawking alternative bandwidth solutions to fiber and microwave. Commonly relegated to low speed, expensive solutions more designed for rural and hinterland connectivity requirements, satellite operators are now making a comeback. There are also new satellite solutions such as an MEO constellation that promises to offer configurable, high-bandwidth solutions via low-cost terminals that can be located at base station aggregation cell sites in place of fiber. Other microwave solutions such as V Band and E Band are beginning to emerge where fiber may not be a feasible alternative. Non-uniform market conditions, Right of Way costs, time lines, non-availability of fiber, terrain and business cost variants have now thrown a range of options to carriers to choose their most suitable bandwidth alternative. Free space Optics is also emerging as an option and my observation is that in most Asian markets, regulators are not clear if and how to open up this band for those that want to explore this option.
As users' insatiable demand for data continues to grow, (some consumers have crossed 70-80GB per month), mobile operators will continue to scramble to make the pipes strong enough to deliver. But are telcos thinking enough about monetizing this usage to improve their margins? When will they crack the code that ensures that as data usage grows, so will their margins?
Sridhar Pai, runs Tonse Telecom a research and marketing services outfit focused on Asian telecom sector.
Follow Sridhar Pai on Twitter @tonse_pai

1 Comment
You must be a registered user to add a comment. If you've already registered, sign in. Otherwise, register and sign in.