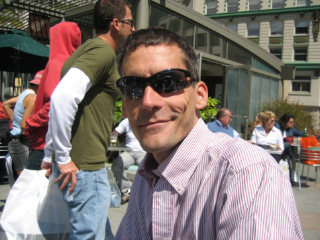 Beginner
Mark as New

Mark as Read

Bookmark

Subscribe

Email to a Friend
<!--[if !vml]-->In my experience as a home owner, remodeling is inititated by one of the following:

A glossy Architectural Digest fantasy catches my eye

I'm invited to someone's home, and realize rubbing sticks together to make fire is so passé

A kitchen sink or bathtub backs up with stuff that belongs down the toilet

Remodelling can serve as an analogy to planning your Mobile Internet Odyssey
4G Fantasy
I've been to Mobile World Congress in Barcelona. Wow! The lovely people, the huge fancy booths, the shiny new toys. After going to such an event, who can resist coming back to your "mobile home" and wondering if you should consider a "tear down". Some can afford that, but most of us don't have pockets that deep. Most of us must work within constraints of our board, and our shareholders, and starting from scratch is a non starter.
4G Jealousy
OK, so there already are a few 4G "neighbors" out there. If you get invited "to their home", you may find yourself fighting off pangs of jealousy as you sample a taste of "meals" they offer, which include the latest streaming video, managed B2B communications, visual collaboration, games, and more. This is not fantasy, it's real, and maybe you're jealous. So ask them, or ask yourself, how did they get there?
2G Family Expansion – 3G+IP
Finally, the most common experience may be the following – you have been living in a comfortable home for quite awhile. But your "family" has grown, considerably. And now they are inviting more and more "friends" to come over. What worked for you as a bachelor is no longer able to meet demands, and you are starting to spend more and more time and money trying to fix things that are breaking or broken.
2G Remodeling is no fantasy – it is a requirement for supporting your extended family
With the analogy set, I'll follow up shortly with some opinions and options for tackling this 2G remodeling project (Mobile Internet Remodelling Part II)
In advance of offering up some ideas, I welcome members of our community to share some highlights of any of your 2G to 3G+ "remodeling" projects, what made you realize you couldn't postpone it anymore, and how deep into the remodeling you've gone.
You must be a registered user to add a comment. If you've already registered, sign in. Otherwise, register and sign in.