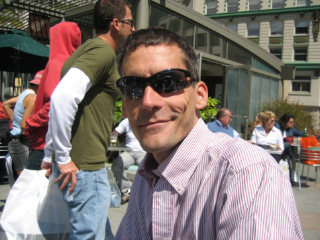 Beginner
Mark as New

Mark as Read

Bookmark

Subscribe

Email to a Friend
OK, so after thinking about "realistic" options and triggers we shared in Mobile Internet remodelling Part I, you've concluded that your 2G network needs remodeling. Trying to figure out where to start can be very stressful. Let's consider some options.

One path forward is to identify ongoing operational events which present opportunities to migrate legacy systems while building new operational skills one component at a time. Instead of taking a top-down approach which evaluates network and delivery components based on an isolated financial calculation, a more holistic and cost-effective method can be to use a "bottom-up" perspective of mapping out existing events and dependencies for core systems and using these as migration opportunities.
Operational maintenance windows and dependencies typically include new interconnections, contract renewals for vendors (maintenance, outsourcing, etc.), and backhaul capacity upgrades, each of which present opportunities for long-term cost savings and short-term roadmap planning. These events can be used as drivers for an over-arching roadmap to migrate key systems.
For example, use capacity upgrades as a migration point.
Migrating to IP backhaul from the radio access network (RAN) to the core can provide savings now, increase bandwidth, and extend savings over time by reducing facilities costs.
Because such events have existing processes for implementing changes, they are more easily managed, forecasted, and completed than complete network upgrades (i.e., 4G Fantasy or 4G Jealousy) Cisco's IP RAN solution supports multiple vendor radios, and multiple radio generations. This allows the 2G migration to start where you need it most first, and evolve as your customers, and radio vendors, upgrade radios and devices.
An additional benefit is that using a known process for migration gives staff a rich context to learn new systems and procedures, resulting in smoother implementation and faster skill acquisition.
Has your organization reviewed its routine operational schedule to identify migration opportunities? There are some early signals to measure the tactical readiness of an organization to use these events as stepping stones to an IP evolutionary strategy.
One clear signal is the existence of projects to manage not just the selection and migration of new systems, but the planned wind-down of existing legacy systems. Creating system-specific end-of-life programs which transition not only the systems but the associated staff to IP-based solutions is also a key component. Lack of a dedicated project and project owner for end-of-life management of TDM operational or billing support systems should serve as a red flag that the cost benefits of consolidating OSS, provisioning, and billing on an IP-based system could be lost—possibly even increased—in running concurrent legacy and IP systems.
Does your calendar have projects which could drive 2G to IP evolution in your organization?
You must be a registered user to add a comment. If you've already registered, sign in. Otherwise, register and sign in.