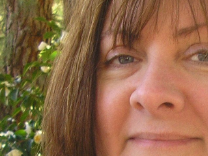 Enthusiast
Mark as New

Mark as Read

Bookmark

Subscribe

Email to a Friend
(This blog was contributed by Zeeshan, Senior Manager, Mobile Internet Architecture. Thank you for completing these video interviews and updating us on the customer briefings.)
This week, Cisco Mobile Internet Team was in Toronto, Canada. Coincidentally this week recorded the coldest temperatures of the year, reaching -20 degrees Celsius with windchill. Quite a contrast to a recent visit to UAE (with +30 degrees Celsius). Nonetheless, the winter chill and white pavements provided a little reminder that Winter holidays are fast approaching.
Most of day 1 was spent with the Cisco Canada Service Provider (SP) team discussing, reviewing, exploring, and debating the Canadian Mobile Internet market and its unique trends. Canada's population is approximately 34 million, with Toronto being its largest city and most diverse ethnic mosaic. One can easily take a taxi through the city, and find themselves within many diverse cultural corners such as Greektown/Danforth, Little Italy, Gerrard India Bazaar, and many other ethnic locales within 10-15 minutes of one another. Of particular mention is the Toronto-based National Hockey Hall of Fame, a symbol of the great national sport and rich history of the nation.
Canada boasts three established national, mobile service providers; Bell Mobility, Rogers Wireless, and TELUS, as well as several new entrants into the market such as Wind Mobile, Mobilicity, Public Mobile. With recent changes to Canadian foreign ownership regulations, Canada is now seeing a plethora of Mobile Internet companies and operators setup shop, seeking to make a Canadian dollar. Simply walking through Eaton Center or Square One, one of the largest indoor malls in Toronto - one wonders how many mobile stores can a mall occupy. In Square One alone, the team counted up to five mobile operator stores, plus six partner retailer outlets / kiosks. Of particular note was Virgin Mobile, operated under MVNO in Canada, with its tradition Virgin-splash, appeal, and coolness - attracting many youth. Virgin as well as other mobile service providers in Canada offer pre-paid mobile Internet "sticks", something which has become increasingly popular for mobile professionals. A short visit through Toronto's Financial District via city's amazing, interconnected, underground path, revealed the large amount of traders, brokers, and analysts busy with their laptops and netbooks reviewing TSE (Toronto Stock Exchange) activities during lunch.
Unlike their American cousins, unlimited wireless data plans are almost unknown in Canada, a strategy mobile service providers elsewhere are starting to emulate as they look for ways to cope with booming demand and capacity limits. Canada's "Big Three" (Bell Mobility, Rogers Wireless, and TELUS) – command profit margins that are the envy of the industry. Canadians pay an average of $57 per month for wireless service. Canada's Big Three (in their respective ILEC regions) also offer quad-play services starting from $100 per month. Of particular note is TELUS TV in Western Canada, which is fast growing IPTV based service running over Cisco infrastructure.
Day 2 for the team was spent with some of our mobile service provider customers exploring and discussing the Canadian Mobile Internet trends, as well as each operators plans to meet the challenges of the next wave of applications, users, and ever-growing demands on their networks. A common theme was, Mobile Internet is happening now in Canada, and users are demanding more from their mobile networks, devices, and content.
That's no surprise. A simple morning commute via Go Transit commuter rail system to downtown Toronto will demonstrate the massive amount of business professionals reading emails, browsing the daily news, updating Facebook status - through their Canadian-made Blackberry's, iPhones, and other smart devices. While LTE is not yet commercially available in Canada, HSPA+ services are being widely adopted by the mass of data hungry consumer and business professionals.
All in all, quite an impressive rate of progress for the Canadian Mobile Internet market, as well as growing competition - which is all good news for the end users. So as long as Canadian's have Tim Horton's coffee, hockey night in Canada, and mobile Internet at their fingertips - now considered national essentials - the country continues to make its distinct mark on the world's stage.
Cisco's Mobile Internet Team would like to thank Cisco's Canada SP Team and our Mobile Service Provider customers for their warm hospitality.
Ian Hood, Senior Marketing Manager, Mobile Internet
Tim Taverner, Systems Engineer, Mobile Internet
---
Sources:
http://en.wikipedia.org/wiki/List_of_Canadian_mobile_phone_companies
http://www.theglobeandmail.com/news/technology/us-telecoms-look-to-emulate-canadas-mobile-market/article1774631
You must be a registered user to add a comment. If you've already registered, sign in. Otherwise, register and sign in.