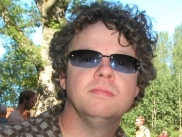 Beginner
Mark as New

Mark as Read

Bookmark

Subscribe

Email to a Friend
This first blog post of me will not be an indepth one nor will be an overview but hopefully a few tidbits of what is happening in Asia and how that actually influences the rest of the world. And I do have some insights after spending 12 years in the mobile industry in Asia in various forms. I was part of the team that sold the first gigabit router in Asia and the core backbone network to China Mobile, that worked with Motorola to build Linux-based mobile phones and operating systems to Sony Mylo and Sharp Zaurus, advicing China Mobile and Hong Kong Telecom (aka PCCW) on mobile strategies and way-toooo-often featured in conferences and media.
Japan was the first with 3G and will be the first with a number of commercial 4G networks (WiMax, LTE and various options of that). Koreans led by Samsung and LGE pushing the limits of what can be done on cheaper and cheaper devices. China Mobile experimenting with TDS-CDMA in pre-commercial networks, commercial trial networks, commercial networks and currently real commercial networks that seems like it would have to be replaced wiht 3rd generation TDS-CDMA by the end of the year to make it work properly. And through the years, we have seen the Chinese mobile phone market dynamically explode, implode, re-explode in various forms with the emergence of local OEM, design-houses/ODMs, global OEMs taking back the market and Mediatek (MTK) controlling the low-end market for no-brand OEMs. China Mobile is the largest distributor of music in terms of revenue in China. The iPhone phenomena hardly noticed in Japan except for a few hundred thousand hardcore fans, whereas China has been the second largest market since the launch of iPhones (jailbreak, yaknow).
What's cool and hip? China has now 3 competing mobile operators after the latest government reshuffling of State-owned Assets, each with a unique technology (China Mobile - TDS-CDMA, China Unicom - W-CDMA and China Telecom - cdma2000) and all struggling to get it right (why check what other operators did right?) and all bascially copying each other (and HK's 3) by naming the service 3G, G3 or 3G. Why differentiate when you can copy?
Japan still struggling with getting any of its innovative thinking outside of Japan hopes to align with China on TD-based LTE - and maybe that can revive some of the introvert Japanese companies. Mind you, Clarion's MiND is a very interesting MID concept based on Linux that turns into a Navigation device when docked in the car.
And Samsung and LGE hope to leverage the extremely competitive Korean WON that has dropped some 20% (and was down even 30%) against the USD - and they have gained some substantial market share and without laying off any staff still have returned to profitability in Q2. They are doing something right.
2 Comments
You must be a registered user to add a comment. If you've already registered, sign in. Otherwise, register and sign in.