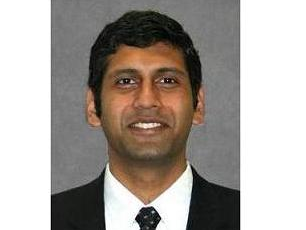 Cisco Employee
Mark as New

Mark as Read

Bookmark

Subscribe

Email to a Friend
The mobile operators are going through a multitude of changes, practically in every part of their organizations. And much has been written on the drivers, causes, effects and even derivative effects.Surprisingly, there is very little discussion on the mobile operator's ecosystem - the ecosystem that is rapidly evolving to accomodate for the environment change.
Quoting from wikipedia on Business Ecosystem:
The concept was introduced by Moore in the Harvard Business Review in May/June 1993, and won the McKinsey Award for article of the year. Moore wrote - "An economic community supported by a foundation of interacting organizations and individuals—the organisms of the business world. This economic community produces goods and services of value to customers, who are themselves members of the ecosystem. The member organizations also include suppliers, lead producers, competitors, and other stakeholders. Over time, they co-evolve their capabilities and roles, and tend to align themselves with the directions set by one or more central companies. Those companies holding leadership roles may change over time, but the function of ecosystem leader is valued by the community because it enables members to move toward shared visions to align their investments and to find mutually supportive roles."
Lets look at whats happening to the operator ecosystem:
Devices are changing rapidly, there are intitiatives like Open Device/Open Access, M2M et all.... The operator needs to have these "speciality" device manufacturers in their ecosystem. An example is Apple with iPhone is in the ecosystem of AT&T, though time bound for 5 years.

Next-generation of revenue is being driven by innovative and user centric data applications. The mobile operator has to partner with these application providers. Today there is a

stress

in the relationship between Over-The-Top players and the operators - this relationship will evolve to a ecosystem partnership. There are already examples where Over-The-Top players provide certain enahanced features for a patcilar operator's users.
Networks are evolving to an All-IP architecture and the transport is evolving to ethernet based. The operator needs to have an ethernet and IP vendor in its ecosystem who can provide expertise to build the next-generation network with an architecture that supports modularity, scalability, resiliency, quality of service and security. Its a science and art that requires tremendous expertise to design and implement an IP/ethernet network that meets the future demand.
Radio will continue to evolve and increase the access speed requirements. Its critical to have a radio vendor in the ecosystem that is innovating to provide next-gen radio at the most optimum cost utilizing existing assets (and not wholesale upgrades or new tower builds).
This ecosystem is in contrast to ecosystem just a couple of years back where the radio vendors used to provide the majoirty of access, RAN and MSC infrastructure. And the operator had to focus on the voice service that brought 90%+ revenues.
Very interested to hear any thoughts and observations on how you see different operators making this shift!
3 Comments
You must be a registered user to add a comment. If you've already registered, sign in. Otherwise, register and sign in.