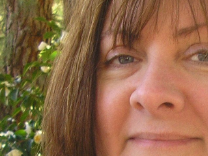 Enthusiast
Mark as New

Mark as Read

Bookmark

Subscribe

Email to a Friend
Kit Beall, Vice President Mobile Internet is interviewed at Middle East Telco World Summit. He answers questions about the importance of network intelligence, new revenue streams for regional service provides / operators, and video optimization.
Transcript:
Q: How important will intelligent networks be for operators going forward?
What's happened over the last several years as we move from a discussion of how to connect users to the network and how to connect the different elements together, which, of course, Cisco spends a lot of time in discussion around intelligence in the network. Areas like the EPC and the data center are going to be really critical for being able to deliver those unique user experiences in the mobile network, but also to drive the monetization that the operators are going to need to run a successful business model. The economics of having a very intelligent network with the level of performance required to be able to scale is going to be critical for the operator business model.
Q: Will these new networks help operators develop new revenue streams?
Absolutely. We think that the new revenue streams really are going to be the fundamental shift in the industry, particularly when you look at things like integration with enterprise applications, the expansion and extension of consumer applications, and then you start to think about bringing in some of the video technologies. Where today that's running over the top, we think we can actually improve the user experience while at the same time creating new revenue streams to the operators. Being able to do things like add HD, new richer content, localized content and, obviously, we're here in Dubai so we start to think about things like regional content where that could be interesting for maybe a population who doesn't live here. Maybe we can start to extend that by creating some premium content channels and such.
Q: What are your views on video optimization?
We get pretty good mileage from the Cisco VNI. As you know in 2014, we project that there'll be over 3.6 exabytes per month on the global mobile Internet, two-thirds of which we project will be video traffic. Video is about optimization in terms of being able to manage where the content's located, but also about being able to create these new opportunities for users. So things like adding high-definition video streams, and caching content closer that's optimized for their device. As an example, you might be running an iPad and might need one format and I might have a BlackBerry and can optimize the experience by using a smaller format. The intelligent in the network is really going to be the critical element to creating the differentiation for the operators so they don't have to do a one-size-fits-all. They can create an optimized experience for the user to make sure that the economics make sense for delivering that on their network.
Q: Does video pose a unique challenge?
What's interesting is that two-thirds of the traffic we project by 2014 will be video, and that means it's important to the user, right? So it's not something you can turn off or you really want to throttle. What you want to be able to do is to make it a good user experience while at the same time making sure it doesn't become a killer to the network.
So what we really see is that the operators are going to need the intelligence in the network, but also they need to look at video as being a core design consideration in terms of how they architect. Whether it's in their EPC or their backhaul, in their data center environment, or even in their core IP transport networks, video is going to be pervasive, and we think that it's going to be a critical decision point for most operators on the optimization side as well as on the monetization side.
Q: Cloud computing has been a hot topic at the even this year, what is Cisco's view?
Cloud in 2011 and even now in 2010, is going to be an absolutely critical topic for every service provider. The reason is that cloud allows you to leverage a lot of the virtualization techniques that we've developed and honed in the data center, in some of our enterprise environments and we're now going to bring that to the mobile network. What you're going to start to see is that applications that have traditionally been built in silos or on purpose-built servers, are now going to be virtualized.
So, it's about virtualizing both application and content delivery, leveraging the intelligence in the network again – there's that keyword, intelligence – and then linking that back into a data center environment. The other interesting point is that data center is not going to be a monolith any more. Data center is going to be a pervasive concept that's going to move out of a single location, and spread across the entire network. You really need to take the mobile network intelligence and link that together with the data center and the cloud technologies to deliver those applications and content in a virtualized way.
Q: Will the two-sided business model be important for you going forward?
The two-sided business model is actually a key consideration for Cisco. We have been spending a lot of time working with our customers and partners to help develop this business model. You look at something like the Amazon Kindle in the US has been tremendously successful, most people can't even tell you what kind of a network it runs on or who the network provider is. They've done such a great job of masking that in the background. We see this as really being something we're going to extend into many domains, whether it's an application for a consumer or for an enterprise.
But back to the content discussion, we look at the content providers as being the beneficiaries of a two-sided business model because they have such great brands. That's what we want to do - we want the consumers to be able to get access to those brands and those services, but leverage the network capabilities of our service provider customers and partners to be able to deliver that experience.
We really think the two-sided business model is going to be the game changer long term for the service providers as they look to augment, and in some cases replace the revenue streams they see with the shift in voice traffic, and even just some of the basic data access services as they see those revenue mixes change. This will be critical.
Q: How important is this show for your business?
These regional shows are critical for us because we get a chance to meet with our customers. Of course, we do that a lot. For myself and the other executives who visit these shows, who are not here every day in the region, we are able to take a pulse to see what the hot issues are. What's interesting is we see the unique things that are going on here, some things around local content, and around local regulations that are driving some of the decisions. We also see the similarities.
That's what's really exciting about coming here to Dubai. We're able to bring a lot of the learnings from the US, Europe and Asia Pacific and find the synergies, but then we also find the unique things and we're able to bring that back out to the rest of the world.
You must be a registered user to add a comment. If you've already registered, sign in. Otherwise, register and sign in.