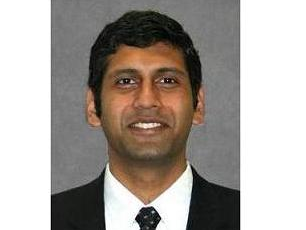 Cisco Employee
Mark as New

Mark as Read

Bookmark

Subscribe

Email to a Friend
Everyone is excited about the Flat Network in Long Term Evolution (LTE) and its advantages e.g. reduced latency, better operations efficiencies, lower costs etc. What about Organizational Impact for operators? Its not an easy topic to discuss, and still is so much critical. And it has impact.
Based on my interactions with operators that have a 3G network and moving towards 4G, there are many organizational impacts of a flat network architecture. Following are few major themes that I have seen:
Service Providers have teams built around platforms, i.e. a team to design, manage and maintain a set of platforms. If the network becomes flat i.e. less architecture elements, then there would be less teams managing the lesser number of platforms. In the short term - 3G network has to be managed, so its in the long run that the organizational decisions for 4G made today will have impact.
Teams which already have IP skillsets and especially if those teams have proven well in 3G, these teams are pursuing aggressively in LTE. An example is MPLS Core team is asked to provide inputs on IP based Backhaul.
Voice have interesting dynamics. Many of the IMS platforms in existing operators are not managed by Voice teams, rather either by IP team or application team. With Voice being called out as similar to any real-time application in LTE, the dynamics becomes even further complicated. There are voice solutions of utilizing existing voice assets in LTE, which will be depoyed by many operators in earlier stages - pushing this problem out for now.
Even more complicated are situations where the same operator had a wireline and a wireless arm. And in many cases, the wireline and wireless arms are integrating closely as wireless is becoming more IP/Ethernet centric andcarrying huge amount of traffic.

And remember no two operators' organizations are alike. Its important to understand what got them there in the first place to determine how to evolve it.
In some cases, I have suggested to our operator executives that they need to attack this problem sooner than later. There are steps that they can take immediately during planning:
Define an organizational structure for LTE (how would it look like in long run, say 5 years - this is one of thr toughest things that executives like to avoid!)
Define a path from the current structure to move towards the future. This is somewhat tied to LTE rollout plans.
Communicate down to senior management, ensure to get their buy-in.
Ensure that all the teams are trained in IP.

Some of these steps will ensure that the operators can really reap the benefits of cost in a flat network architecture, align their teams and avoid confusion.
I would really like to hear from you if you had been in similar situations. What were some of the considerations for impact to organizations as they move to LTE. Which considerations were thought through and which ones were not. What was the direct or indirect impact of those.
4 Comments
You must be a registered user to add a comment. If you've already registered, sign in. Otherwise, register and sign in.