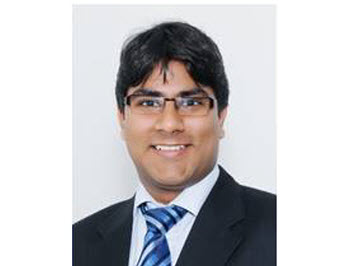 Beginner
Mark as New

Mark as Read

Bookmark

Subscribe

Email to a Friend
The deployment of small cells is gaining interest in the Middle East region, particularly within the Gulf Cooperation Council (GCC) nations. Operators such as Etisalat and du in the United Arab Emirates (UAE), Zain in Kuwait, and Ooredoo (Qtel) in Qatar have already successfully tested femtocells and have announced deployment plans. However, these are still early days for the technology in the region.
One of the prime reasons for the as-yet sluggish growth and uptake of small cells has been the absence of a sound business case that adequately covers all parties, both operators and end users. Traditionally, the developed markets have taken to the small cell as a way to offload peak mobile capacity over fixed networks. Somewhere, tucked behind the corner in this business case is the element of enhancing indoor coverage as well, but offloading continues to occupy the primary focus.
The reason is simple; operators have been struggling with massive capacity crunches caused by the proliferating use of smartphones over 3G/Long Term Evolution (LTE) mobile networks. Some examples:
AT&T USA – "3% of its customers account for a whopping 40% of the traffic on its network." (Source)
O2 Germany – "[The operator stated that its] network capacity is under stress in certain locations and would lead to decreased performance in both telephony and mobile data." (Source)
In such a situation, small cells proved just the solution that operators were looking for to partly solve their capacity problems. Some examples:
Telefonica Spain – "Telefonica is moving towards street-level picocells and femtocells." (Source)
Telstra Australia – "Telstra [looking] to combat congestion with small cell networks." (Source)
The situation in the Middle East, however, is quite different. With the countries generally covering smaller areas and possessing a relatively small number of subscribers (when compared to some of the developed markets), network congestion is not as big an issue in the region. To add to this, most operators in the region are already running 3G services and several have launched LTE networks. So the 'network congestion' business case does not resonate in the region in quite the same way it does in the West.
However, what does ring a bell in the region is coverage and, therefore, an 'indoor coverage'-driven small cell business case. To better understand this, let's look at the spectrum bands currently in use (or planned to be used) in the region for LTE:
As is apparent from the above table, most of the ongoing LTE activity (with the exception of Qatar) is in the high spectrum bands. However, these higher spectrum bands that are hosting the LTE networks have an inherent limitation; they do not penetrate buildings, leading to patchy indoor coverage. Mobile broadband is used mostly by consumers as a standalone broadband connection, and so they expect full utility from their connections – indoors, as well as, on the move. In the current setup, the high-frequency deployments can lead to poorer in-building connectivity and, thus, erode customer experience.
It is here that small cells enter the equation. To meet the growing customer demand, operators are looking at investing in expanding indoor networks by using small cells. But while undertaking such deployments, operators need to broadly address some key issues associated with small-cell deployments, including spectrum allocation (femtocells require additional licensed spectrum) and signal Interference (potential signal interferences caused by femtocells). The issues combine to make the technological business case for small-cell deployment.
Once the technological business case has been firmly established, the operators then need to evaluate the customer deployment business case, namely: "Who Pays [for the small cell]?"
The core of the "Who Pays?" argument relates to the party that should pay for the deployment and maintenance of the small cells. Customers expect ubiquitous coverage, whether indoor or outdoor. That's what they believe they are subscribing to when choosing a particular operator's SIM card. As such, 'paying' extra (to deploy small cells) for better indoor coverage does not go down very well with the users. On the other hand, the operators' argument is that any subscriber wanting a superior service quality (i.e., much better indoor coverage) should be willing to pay a premium for it.
Both arguments have their own merits (and demerits); however, I feel a hybrid approach might be the best way forward. Operators could utilize a commonly used method for pricing mobile devices – the subsidy model – and modify it for small cells. Here, operators should subsidize the cost of the femtocell by bundling it with things such as a mobile handset or data-usage plan, and, let's say, a lock-in period of a year or so. This will not only help boost the uptake of femtocells, but also accrue benefits in terms of assured revenue and customer retention for the duration of the contract.
Apart from better coverage, small cells can serve one more important function – the analytics and intelligent services they offer on top of coverage. Small cells, coupled with LTE deployments, could pave the way for future technology trends such as location-based advertisements. From another perspective, advertisements can also be seen as a monetization opportunity for operators that plan to invest in the technology.
As mobile broadband penetration increases in the region, small cells can help operators improve network efficiency and coverage. This is not just an opportunity in the consumer segment; it also holds immense importance within the enterprise segment as well, where companies are increasingly focusing on the concept of fixed-mobile convergence, which small cells can help achieve.
Learn more about the author: Abhinav Purohit Community Profile
Follow Abhinav Purohit on Twitter @PurohitAbhinav
You must be a registered user to add a comment. If you've already registered, sign in. Otherwise, register and sign in.