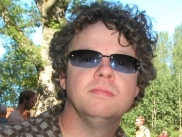 Beginner
Mark as New

Mark as Read

Bookmark

Subscribe

Email to a Friend
My boss, Tom Miller, reminded me about a blog I wrote inside Nokia in May 2009. I am reposting it here:
************
Sometimes you wonder what people are smoking... In Marbridge, they quote an unnamed source in Sina.com that 200 million TD-SCDMA handsets will be sold this year.
Now, just do the math. Nokia do not have any TD-SCDMA handsets for now, so off goes at least 30% from an estimated 250 million handset for 2009 (high, i know). That leaves 175 million, whereof at least 75 has already been sold. Then we 100 mln handset to be sold from end of May to end of 2009.
From those 100 mln, China Telecom and China Unicom will take their share and that will not be TD-SCDMA phones.
200 million?! well maybe in 2011, at best. If 10 million this year, it should be seen as a great success.
*******
What is remarkable is that I even add as high numbers as 10 million. A few months after this (and a few months ago), China Mobile stated that they were going to sell 10 million TDS-CDMA phones. Now, they are saying 3 million and even if Nokia were to sell a TDS-CDMA phone this year (I am neither confirming or denying that as there is rumors that Nokia might have a phone before the end of the year), it would be hard to see China Mobile exceeding 3 million devices.
There are speculations also that China Mobile will need to replace most of its existing TDS-CDMA network in the 3rd phase to upgrade the network to some level of 3G standard.
No wonder China Mobile is aggressively going for LTE (though TD-based).
I am about to buy a ZTE phone and will report how it works once it is in my hands.
2 Comments
You must be a registered user to add a comment. If you've already registered, sign in. Otherwise, register and sign in.