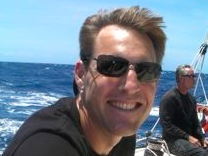 Cisco Employee
Mark as New

Mark as Read

Bookmark

Subscribe

Email to a Friend
SDU is pleased to announce availability of the second release of the Unified MPLS for Mobile Transport (UMMT) System. This system builds upon the industry leading scale and operational simplicity of UMMT 1.0 for LTE, with additions of legacy transport for 2G/3G and validation of microwave partners NEC and NSN/Dragonwave . The UMMT design utilizes platforms optimized for mobile services, in a system architecture customized to mobile transport deployments. The UMMT system solves the scale challenges inherent in extending MPLS to cell sites, while at the same time simplifying the operational aspects of managing such an MPLS network.
Why UMMT and Why Now?
Operators are making huge infrastructure investments in fiber and microwave assets to support the 4G/LTE technology transition for mobile networks. This transition brings with it substantially greater throughput capabilities, with requirements for transport virtualization to maximize return on investment by supporting multiple services. Due to regulatory requirements and available licenses for earlier generation of radios, additional support for legacy transport will be required for years to come.
Packet transport is universally accepted as the solution to build 4G/LTE networks, with MPLS as the technology of choice to support virtualization and legacy protocol transport when required. To enjoy the benefits of MPLS in 4G/LTE networks, new scale requirements, operational simplicity and management capabilities need to be added to traditional IP/MPLS to make deployments feasible. UMMT meets these new requirements with industry leading technology and cost optimized platforms, while providing transport for legacy services on a single infrastructure.
What is UMMT 2.0?
UMMT 2.0 builds upon the baseline of UMMT 1.0, adding circuit emulation services for legacy transport, microwave integration, and 1588 clock distribution. As well as these functional improvements, UMMT 2.0 includes the ASR 903 pre-aggregation router, providing full design guidance on how to deploy this new and highly competitive platform in MPLS-based mobile backhaul networks.
UMMT System Details
UMMT 2.0 is the second release in a phased development roadmap. As future phases are completed, updates will be posted to the SP Mobility community. This table details the platforms included in the system validation, as well as the software versions validated with those platforms.
Architecture Role
Platform
Software Version
Core Node
CRS-3
XR 4.2
Aggregation Node

ASR 9000

XR 4.2

Pre-Aggregation Node

ASR 903

ME3800X

XE 3.5.1

15.1(2)EY1

Hybrid Microwave Transport

NEC iPasolink

NSN/Dragonwave Flexipacket

2.02.29

2.4

Cell Site Gateway Node
ASR 901
15.1(2)SNG
A Design Guide for UMMT 2.0 may be found at the following link: https://communities.cisco.com/docs/DOC-29526. This document describes in detail the design methodology behind the UMMT system, functional considerations of the design, and the system validation performed on the design, including platform configurations used in the validation.
For more information on the SDU UMMT System, please email ngcsb-info@cisco.com.
You must be a registered user to add a comment. If you've already registered, sign in. Otherwise, register and sign in.