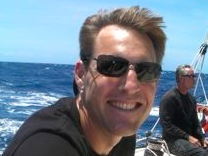 Cisco Employee
Mark as New

Mark as Read

Bookmark

Subscribe

Email to a Friend
The SDU Mobility team team is pleased to announce availability of the UMMT 3.0 System, the third architecture release targeting Next Generation Cell Site Backhaul (NGCSB). UMMT 3.0 builds upon the foundation delivered by UMMT 2.0 and 1.0, which introduced key technologies from Cisco's Unified MPLS suite of technologies to deliver highly scalable and simple-to-operate MPLS-based IP RAN backhaul networks. For RAN backhaul of LTE services, operators are adopting MPLS over pure IP for two main reasons:
Investment in packet-based networks delivers an economic solution to the exponential growth in packet traffic that needs transport. While the future lies with LTE, the present only offers 2G and 3G cell site connectivity. Support for ATM and TDM traffic inherent in legacy networks must exist in order to move traffic to the new higher-capacity LTE networks. The MPLS pseudowire is the industry choice for achieving this over a packet infrastructure.
L3 MPLS VPNs in the RAN backhaul, which facilitate virtualization of the transport infrastructure, are becoming common in LTE designs. This is useful when offering wholesale transport. It also leverages the RAN backhaul network for transport to other services for business and residential consumers.
Unified MPLS resolves legacy challenges such as scaling MPLS to support tens of thousands of end nodes, which provides the required MPLS functionality on cost-effective platforms and the complexity of technologies like TE-FRR to meet transport SLAs.
Until UMMT, mobile network infrastructures have been composed of a mixture of many legacy technologies that have reached the end of their useful life. UMMT 3.0 continues to advance the UMMT baseline that provides the first integrated, tested, and validated mobile network architecture, to meet all the demands of legacy service transport, highly scaled any-to-any connectivity for LTE networks, and wireline service transport for residential and business service co-existence.
System Highlight
Details
New Unified MPLS Models

New models which extend the Labeled BGP control plane into the access domain, providing the highest scalability, plus wireline service co-existence.

IPv6-enabled VPNs are supported for LTE service transport

Enhanced Synchronization Distribution models and functionality

Scalability and resiliency for packet-based timing is greatly enhanced by the addition of IEEE 1588v2 Boundary Clock (BC) functionality in the access and aggregation domains.

Hybrid Synchronization Model validated, combining Synchronous Ethernet and 1588v2 PTP to provide the highest accuracy for frequency, phase, and time-of-day distribution.

End-to-end ATM and TDM circuit transport
ATM Circuit Emulation Pseudowires (PWs) provide transport for legacy 3G UMTS services, while TDM CEoPs provide transport for 2G services. PW redundancy is supported via backup PW functionality, and ATM/TDM circuit redundancy via Multi-Router Automated Protection System (MR-APS).
New Network Availability Models

This release includes the most comprehensive resiliency functionality set to date, enabling UMMT to meet the 3GPP guidelines for LTE Real-TIme service transport:

Remote Loop Free Alternate Fast Re-Route (LFA FRR) provides nearly zero-configuration fast restoration.
Labeled BGP Prefix Independent Convergence (PIC) Core and Edge provides deterministic restoration times regardless of the number of BGP prefixes
BGP PIC edge for MPLS VPNs

ME 3600X 24CX Platform
A new, fixed-configuration 2RU platform supporting Ethernet and TDM connections with 40Gbps bi-directional throughput.
Cisco Prime
Network Management support with the Cisco PRIME NMS suite to provide network discovery and inventory management, service fulfillment, and network fault and performance monitoring.
The UMMT 3.0 release is comprised of the following hardware platforms and corresponding software releases:
Architecture Role
Platform
Software Version
Core Node
CRS-3
XR 4.2.1

Aggregation Node /

Mobile Transport Gateway

ASR 9000

XR 4.2.1

Pre-Aggregation Node

ASR 903

ME 3600X 24CX

XE 3.7

15.2(2)S1

Cell Site Gateway Node
ASR 901
IOS-15.2(2)SNG
A Design Guide for UMMT 3.0 may be found at the following link: https://communities.cisco.com/docs/DOC-30621. This document describes in detail the design methodology behind the UMMT system and functional considerations of the system architecture design.
For more information on the SDU UMMT System, please email ngcsb-info@cisco.com.
You must be a registered user to add a comment. If you've already registered, sign in. Otherwise, register and sign in.