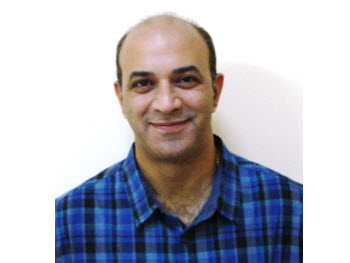 Beginner
Mark as New

Mark as Read

Bookmark

Subscribe

Email to a Friend
GSMA's second Mobile Asia Expo ran its second annual Asian event in Shanghai - a rather bold attempt at repeating the magic of the big European mother event MWC, yet, bears the bright stamp of GSMA for sure. The show, I am told, was at least triple the inaugural show of 2012, by area. Key operators in the region - KT, China Mobile, Telstra were the big telecom players participating in full size stalls.
Some of the big draws this year was the NFC Roaming deal between Chunghwa Telecom, KDDI and HK's PCCW and a demonstration of the capability: essentially this establishes a closed loop between subscribers of each of these operators who can access NFC capabilities across these three countries. Thus a PCCW user traveling in Taiwan can download an electronic pass or transit card onto his phone and use it on metro railway in Taiwan. A range of services such as bicycle renting services, snack vending machine, gas station payment via electronic coupons will now be possible taking NFC beyond the payment realm.
Key mobile operators in the region, KT, Telstra and China Mobile admitted on a panel discussion that they really felt the mobile operator business had to innovate and find new revenue streams as the legacy revenue base was running out (KT's mobile revenue fell from $8.1bil in 2008 to $5.8bil in 2012), that partnerships of any kind that made sense to be explored (clearly referring to OTT and content partnerships as these are the big revenue generators now) and mobile service providers need to ensure service delivery becomes dependable. As SK Telecom launched the world's first LTE Advanced service, with theoretical speeds of 150Mbps, hoping there would be enough competition amongst LTE A device vendors to bring in the variety and capabilities that the network can really exploit.
A senior executive of China Mobile, at the GTI (Global TD LTE Initiative of which Bharti Airtel, China Mobile are founder members) Asia Summit which was co-hosted at the MAE, clearly said the focus of his company was to ensure availability of a mature voice solution on TD LTE 4G network. China Mobile currently has 4G TD LTE network covering 14 cities with 22000 base stations. Plans are on to cover 100 cities with over 200k base stations by end of 2013 confirming the bidding process is currently underway. The procurement plan includes 160k terminals including data devices and smart phones.
View of the exhibit area at Mobile Asia Expo 2013 - Shanghai
Asia continues to be one of the hot beds for mobile growth as the region is expected to generate a revenue base in excess of $500 billion in 2013(research from GSMA Intelligence). Of this, China, Japan, India and South Korea alone will account for over 60% of the regions mobile connections and more than 70% of the region's mobile revenue. Although data trends are positive, the rate of connection growth (new SIMs) in Asia is continuing to fall and competition is still severe. While data growth is being triggered by new smart phones, tablets and dongles, the operators' ability to manage data growth with limited spectrum is driving innovation in Wi-Fi solutions. While Western markets use Wi-Fi to augment capacity, Asian carriers are using Wi-Fi largely to cover spectrum gaps, black holes in coverage zones.
A separate track at the GTI Asia was focused on driving a transition path for WiMAX operators to move into TD LTE operations as smoothly as possible. This is an important discussion too as globally there are over 120 operators with various levels of revenue generating subscriber bases that need to be taken care and not left behind. This includes BSNL in India that is continuing to deploy fixed WiMAX subscriber terminals and activating live accounts even to this day. A spectrum farming and equipment migration discussion was actively underway in this track. Huawei is probably one of the only RAN players in the combined space of WiMAX / LTE - TDD and FDD and has the unique privelage of successfully transitioning a telco carrier smoothly from WiMAX to LTE without losing a single live subscriber.
Under the theme Future Communications in the GSMA Connected City, GSMA demonstrated a vision and urged audience to 'JOYN'. Joyn, is GSMA's solution to a richer communication experience to the end-user using a variant of the Rich Communication Suite (RCS).
GSMA Connected City was designed as an innovative future city street providing attendees the opportunity to experience the Connected life first-hand. China Mobile, Cisco, Ford, GSMA, Huawei, KT, SAP contributed in making interactive homes, cars smarter, travel faster, shopping easier, payment simpler, urban living safer and everything environmentally greener through simple daily activities using connected communities.
According to GSMA Intelligence, half of global 4G LTE connections will come from Asia in five years and half of total connections in Asia will be running on mobile broadband networks. Also it is estimated that between years 2013 and 2017, 4G LTE connections will grow ten-fold to reach half a billion in this region. No wonder at all that GSMA believes it is time for a Mobile Asia Expo annual event and what better place to host than Shanghai?
Sridhar Pai T is founder of Tonse Telecom, (www.tonsetelecom.com) a marketing services and research firm focusing on the tech industry in Asian region.
Read more blog posts by Sridhar Pai T here
Heading to the Mobile Asia Expo – braving heavy rains (top) and after the clouds cleared (below)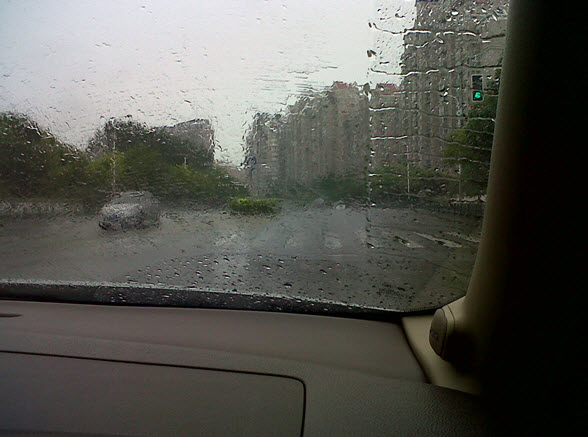 You must be a registered user to add a comment. If you've already registered, sign in. Otherwise, register and sign in.