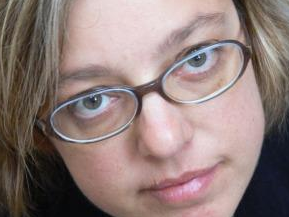 Beginner
Mark as New

Mark as Read

Bookmark

Subscribe

Email to a Friend
The Small Cell Summit last week in Dallas was a great occasion to catch up on the latest developments in small cells -- and small-cell backhaul.


My first panel was on small cells and Wi-Fi coexistence -- luckily not about offload. I try to avoid the term "offloading" as it suggests that Wi-Fi is a second-class access technology. Some operators may still see it that way, but it is not the way users see Wi-Fi. Wi-Fi carries more traffic than cellular networks in mobile devices and this indicates that is it more than an offload technology.

Instead of focusing on blindly diverting traffic to Wi-Fi, in the panel we talked about how the traffic load can be distributed among wireless interfaces, how deep the integration between mobile and Wi-Fi networks should be, and on the business models that will make all this possible. It was great to have on the panel representatives of the different parts of the value chain -- vendors, operators and those who actually go and install all the equipment for the operators: Mark Grayson, Cisco; Saptarshi Chaudhuri, Wipro, Kelley Carr, Goodman Networks, and Vijai Venkateswaran, Time Warner Cable. While Wi-Fi is seen as a necessary complement to cellular networks, the relationship between the two technologies is still evolving and multiple business models may have to be tried out before we find out which ones work best. Both in the panel and throughout the conference, the role of the enterprise has become more prominent - both as a partner and as a customer for mobile operators. Small cells and Wi-Fi bring corporate networks and mobile networks closer to each other, opening new possibilities for collaboration, but also potential areas of divergence on who controls which part of the network.

On the second day, I gave an update on small-cell backhaul and moderated two panels, with Roger Kim, Time Warner Cable; Phil Bull, Amdocs; Eric Bozich, Century Link; Ed Gubbins, Current Analysis; and Anthony Tramontana, Deutsche Telekom. Again the main take home message is that there is still a lot to learn -- and vendors, operators, and system integrators are all working on this to ensure smooth and scalable deployments. While an essential access technology, Wi-Fi's role in providing backhaul is marginal. But the debate on what technologies will be more widely used, and whether there will be scope for some level of infrastructure sharing or site sharing in small-cell and Wi-Fi deployments is still open.
Downloads:
The evolving competitive landscape in small-cell backhaul. Small Cell Summit, Dallas, December 2013
Latest developments in HetNets and SON: operators' requirements and vendors update. Small Cell Congress, Berlin, November 2013
Making HetNets a reality: challenges and solutions
Small-cell backhaul: industry trends and market overview
You must be a registered user to add a comment. If you've already registered, sign in. Otherwise, register and sign in.