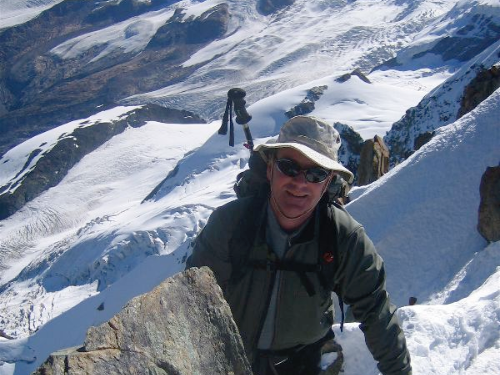 Beginner
Mark as New

Mark as Read

Bookmark

Subscribe

Email to a Friend
Might visions for small cells become blurred because of different stakeholder motivations?
I recently attended a 3GPP Workshop in Llubljana, Slovenia, on ideas and concepts for 3GPP Release 12 and beyond (targeted at deployment from late 2015 onwards). There were about 40 presentations and it was happy to see that the vast majority all envisioned the need for small cells in some form or the other. The presentations can be found on the 3GPP web site here.
There was a broad view on cellular data delivery being carried out by multiple layers of cells and technologies coordinating with each other to some degree – a 'HetNet' delivering more data with a higher user experience and data rate. WiFi might also be linked to the HetNet. In fact, in layers underneath the current macrocells, some concepts saw a blurring of what an actual cell is, with new radio bearers losing some of their cell-specific reference signals to allow 'steering' of a beam from a sophisticated radio antenna (or two, or three, or four… ) onto a mobile device when it needed high quality data with a macro 'mother cell' sitting above to cope with aspects of the signalling and a standard level of data delivery. These are wonderful concepts and many are technically very elegant, but they are going to take much effort to develop and perfect.
Why might all this work be needed?
It is worth looking a little deeper in to the need, which is universally accepted to be data traffic growth.. The Cisco VNI index predicting data growth shows a large expected growth in data needs, with much of the increase driven by a) the wish for video streaming and b) the number of people using tablets. However, a rough calculation on the average predicted demand for, say, the USA seems to me to indicate that current LTE and LTE-Advanced technology should be able to supply daily demand at peak times on average. Is there a real commercial need for all this technical development? The inference from this is that geographical variations. both physical and social, have to be taken into account - the data has to be delivered in enough concentrated hot spots of extreme demand that it is – so we are probably talking abouta subset of dense urban deployments - possibly the exits of transport hubs, major shopping areas and malls, squares and plazas where people may load the system up with demand in a highly variable way.
A conflict of Vision...?
The original femtocell and picocell concept was disruptive and based on the clear need for a lot more small cells to provide coverage and capacity. They are self-organising and self-configuring, selecting and adapting their own power and other radio parameters, and can be managed separately from the operator's macro network using a standardised mechanism (TR-069). This provides the operator with freedom from being tied to their main macro infrastructure vendors for expanding their cellular coverage, and also reduces their need to spend so much recurring fees on the management system for each node in the radio network, which must necessarily be supplied by the vendor of that node. The femtocell and picocells now deployed may not have all the 'bells and whistles' of a microcell but they are far more cost effective as I've commented before.
What is now being talked about for small cells at slightly higher power (say 1W – 5W) is the delivery of very high performance throughput making use of expensive high technology, including things such as:-
fibre optic backhaul to each cell to enable the minimal delays in co-ordinated data transmission between cells
many 'steerable' antennas that facilitate directional beamforming at multiple layers
a common approach to scheduling between nodes, possibly with a high level of joint optimisation
... or just a conflict of Stakeholders...?
This has the strong, in fact almost certain, likelihood of tying the operator tightly back in to their macro RAN supplier because of the cost of initial integration and expense to switch suppliers. Many would regard this as a backwards step, with the probable exception of incumbent macro network suppliers.
Operators will thus have choices to make. Their operational, technical and finanical experts will have to weigh up the predicted demand and technical options, and determine precisely where they need to spend money to deliver the user experience and high capacity, and to what quality. For many, if not most areas, an existing picocell / small deployment may be the most cost effective. It seems that the perceived conflict may have a resolution after all, but my belief is that this will be weighted towards the side of keeping things as simple, and small, as possible until it has to be otherwise.
Kit
You must be a registered user to add a comment. If you've already registered, sign in. Otherwise, register and sign in.