Contributor
Mark as New

Mark as Read

Bookmark

Subscribe

Email to a Friend
By: Giovanni Fruscio
I was amazed to look at a live service running from a Service Provider (the TELUS Optik TV On the Go) as a demonstration for Mobile Videoscape. The main objective was to show how a combined action of the Network, based on Cisco ASR5k, the Data Center and the terminals was coordinated by a logical bus (the so called conductor) in order to deliver the video stream in an optimal manner.
Two different business models were presented:
The former with content acquisition, aggregation and
Rebroadcast, the latter for OTT like Youtube, Apple, etc.
Thus, an interaction of the Conductor with the Application Suite, the Distribution Suite and the Soft Clients on the Terminals would allow the Service Provider for deciding, for example, to deliver premium services simply transcoding the content as required by the specific terminal accessing the Video (the requirements for a tablet are in most cases different from the requirements for an HDTV), while Youtube video streams would be adapted to the instantaneous network condition (if congestion occurs, these could be limited or offloaded over WiFi), so that they don't create threats for the other services experience.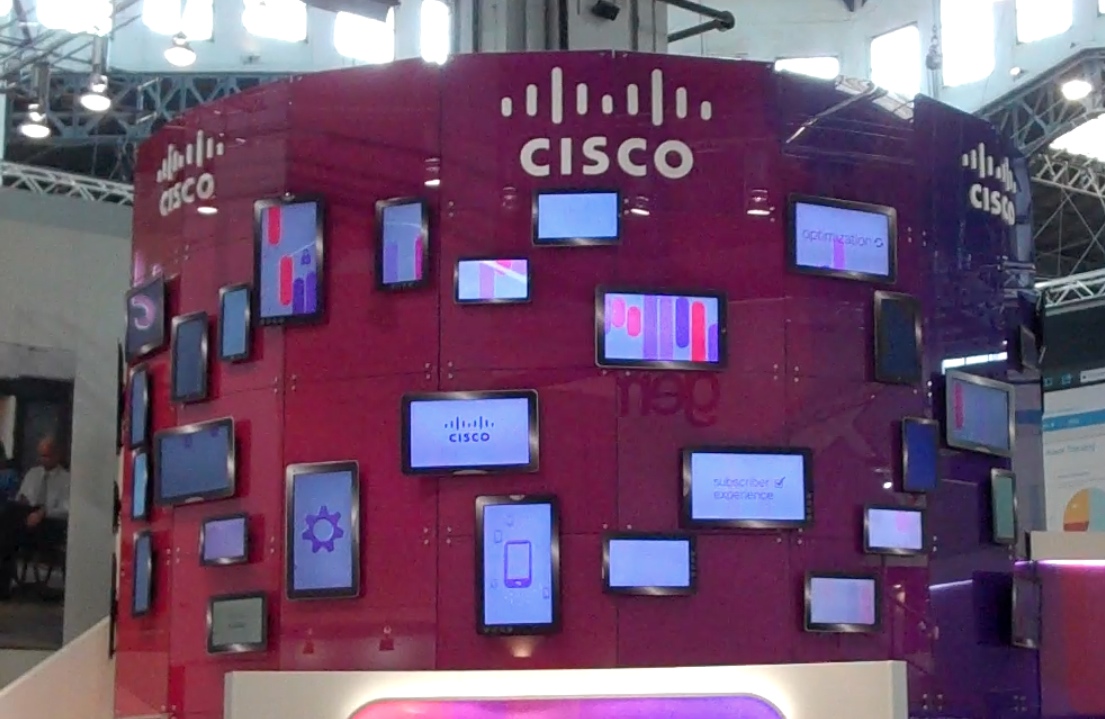 Shifting through the tiles, the Cloudverse Framework reminds me that Video and Collaboration is not only about interoperability, but more about finding the right resource at the right time and ensuring it's allocated in the infrastructure for the entire duration of the session. Even if switching the session to another device. A perfect fit for the Service Provider.

The Monetization Architecture, through Intelligent Network Abstraction Layer, enables quick time to market for application developers and lightweight development and deployment across all operators. Will it really be relevant in this market? Are really developers interested in this? Or will they still rely on de-facto standards? I will try to understand it in my next visit to the App Planet tomorrow.

"A killer application can kill your network!". When I heard that, I turned back to look at the "Cisco Mobile Internet Architecture". Beyond reliability, scalability and manageability, the key strength of the new platforms are Flexibility (the same platform can support whatever LTE logical network element, even a combination of them and a combination of different generations 2G/3G/4G and WiFi) and Energy Efficiency (especially the low-end RAN platforms has far the lowest consumption in the market). In addition to that, the V2oLTE solution brings CSFB and SR-VCC into Carriers' Network. I bet you can't read those in a row, but read as Circuit Switch Fall-Back and Single Radio – Voice Call Continuity sounds more like a competitive advantage in a Service Provider's Infrastructure.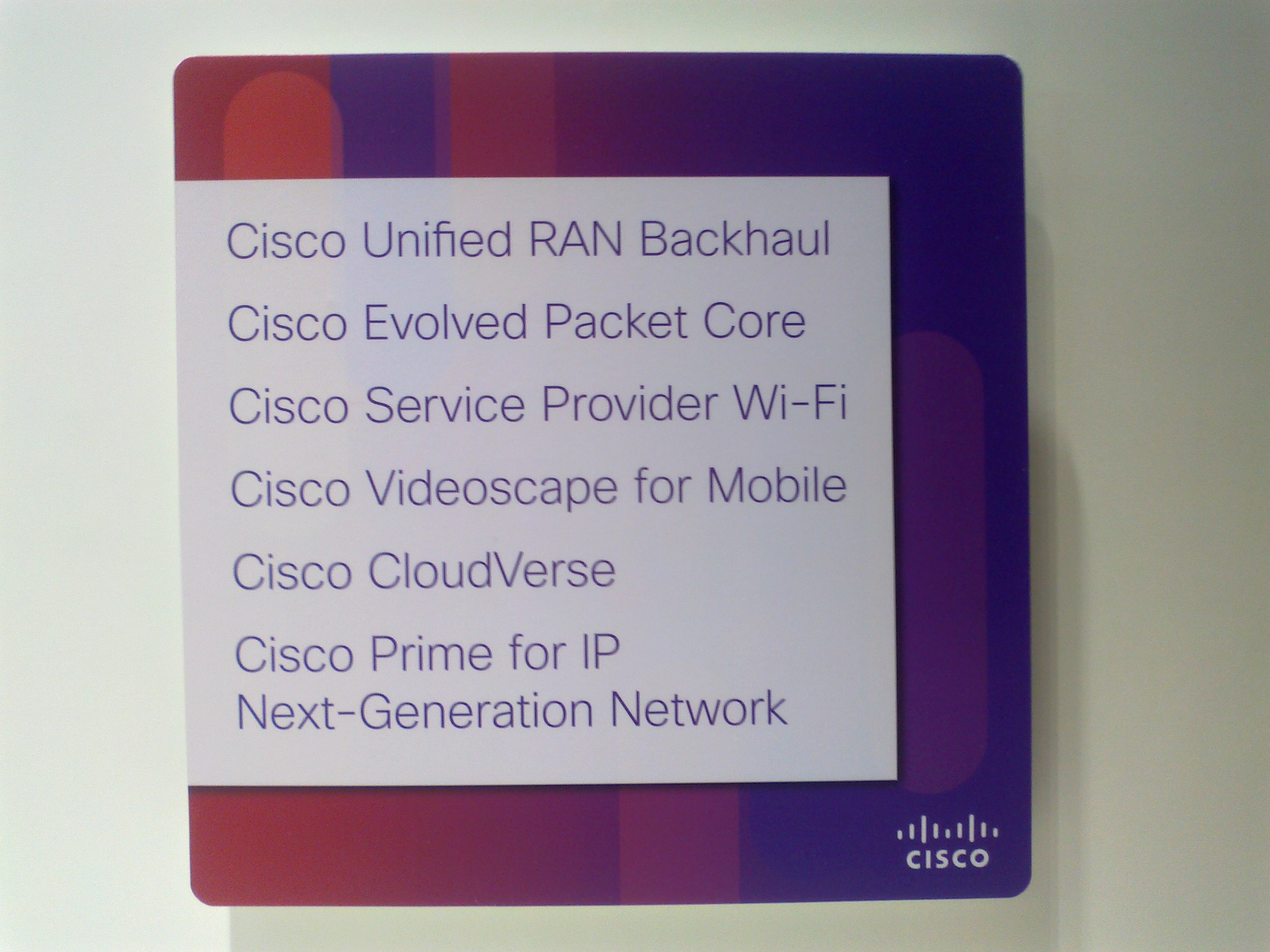 Last but not least, the Service Providers WiFi solution combines a carrier class architecture, the strength of the Hotspot 2.0 set of standards and the experience of the world-class Cisco Services. By simplifying roaming and handover across technologies, it allows for offloading lower priority sessions (e.g. either non mission-critical application or video streams coming from OTT sources) while premium video services or M2M traffic is being prioritized and monetized over LTE access.

Fortunately, yesterday there were so many users in the area going on Facebook, that I couldn't see my favourite soccer team loosing, on my new 4G Tablet ...
Read my next MWC blog post Postcards from MWC 2012 - A Journey Through Mobile Devices, Infrastructure and Applications
More Resources
MWC 2012: EMEAR Service Providers Emerging Theatre Reception Event By: Giovanni Fruscio
Expectations for Mobile World Congress 2012 By: Giovanni Fruscio
Cisco Goes Big Into Small Cells By: Kurt Rosenthal
MWC Goes Down In History, Not In Flames By: Kurt Rosenthal
Redefining Mobile @ Mobile World Congress 2012 By: Zeeshan Najmuddin
Two Great Things About Barcelona: MWC and Delicious Food By: Kellie Wong
You must be a registered user to add a comment. If you've already registered, sign in. Otherwise, register and sign in.