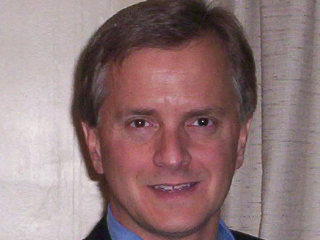 Beginner
Mark as New

Mark as Read

Bookmark

Subscribe

Email to a Friend
I attended the Digital Living Room summit in Santa Clara this week, where I learned of Cisco's participation in the RVU Alliance. I apparently missed the August announcement, but was very interested to hear that this effort is defining the technology behind DIRECTV's long-awaited whole home DVR. I have been participating on the consumer side of that discussion as a member of DIRECTV's "Insider" discussion group. Also this week, came the announcement of a new HDBaseT Alliance, which has a goal of:
enabling a single LAN cable to replace multiple cables and connectors in the home entertainment environment, HDBaseT is optimized for video application and can connect all the entertainment devices at home ...
There appears to be some overlap here in the new HDbaseT alliance, which has become all too common in consumer electronics. While the latter group appears to be defining a new spec, the RVU Alliance has stated their goal to build on industry standards:
The RVU AllianceTM will make available technical specifications for the secure distribution of premium content in a digital home network. The technical specifications, which draw heavily on industry standards, provide for discovery of multiple source and client devices, secure delivery of content, and a comprehensive Remote User Interface (RUI) protocol including pass-through of remote control commands and trick play modes. RVU devices may be standalone set-top boxes or a module inside a product such as a TV, game console or DVD player.
I hope there is actually convergence here, and not divergence. I'm anticipating the connected home to be one of the hot topics at the upcoming Consumer Electronics show in January.
-Mike
You must be a registered user to add a comment. If you've already registered, sign in. Otherwise, register and sign in.