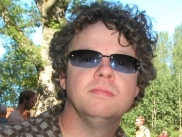 Beginner
Mark as New

Mark as Read

Bookmark

Subscribe

Email to a Friend
The End of a Saga - Nokia
The last couple of days really seems to have put yet another nail into the coffin that represents the of Nokia (and Europe)'s dominance of the mobile phone industry. Apple since long is top as the number one gross revenue player and Samsung last quarter overtook the top one position for number of units shipped. The first time in 14 years that Nokia not number one. The end is near.
But there are three other significant points of data that furthers supports the statement:
1. The quarterly result where Nokia has managed to turn around a €300M profit to 1.3 billion in losses, but where the emerging markets really suffers. Global sales drops 40% and China a whopping 70% decrease in (true, Windowsphone just started to sell but still)!
2. The exodus of Nokia executives - lately Colin Giles had to leave, EVP Sales, which is not surprising given the horrible sales results but in all fairness, is he to be blamed?
What is worse is that Nokia's management (aka NLT) is now left with 'stars' like Niklas Savander in charge of Sales, Marketing and Production. And he has yet to deliver anything, whereby his further strengthened position is really questionable. Moreover, the NLT is basically brand new and I fear that Nokia has lost its Finnish roots, which would have been the foundation for any rebound. Never underestimate the finnish Sisu!
Colin told me later that it actually was a personal decision that he took more than a month ago and not related to the poor sales performance but I think it was an indirect result. Given how much he now travels, he would have to travel more and work even harder to recover the loss of sales for the the next 12-18 months. So though not fired, the poor sales is probably the reason for leaving.
And Windowsphone? Well, a lot of positive comments about the UI/UX but it has not translated into sales and Microsoft is really gunning for Windows 8 with tablets and smartphones, not 7.x, which leaves Nokia in no-mans-land for another year.
3. India going Android, where Reliance's deal with Google on committing to Android for the next two years shows that Nokia has lost its grip even in the emerging market. Nokia has been too late in addressing the need of low-cost smartphones (and the latest marketing pundits effort to rename S40 into a smartphone platform doesn't fool consumers or the market), which is now clearly visible in sales performance in China, India and also Africa.
The BRIICA markets abandons Nokia.
But the decline started long time ago, long time ago. And it was highlight when Jorma Ollila resigned and promoted a bean-counter, Olli-Pekka Kallesvuo (OPK), to CEO. Sadly to say, and this is quite common by many charismatic and successful business leaders, the appointment of a CFO to be the CEO was not the smartest move. And, like the new leadership in China in 16th century, OPK could only preserve the business and maintain the strategy but not be able to see (or understand) or change the company to reflect the momentus changes that happened between 2006-2009, with the rise of Asian vendors (Samsung, LG, Huawei, ZTE) and the clear change of user preferences, introduced by Apple.
The results are bluntly obvious today, where Nokia has been kicked down from its #1 position both in terms of revenue and units shipped, posting a horrible billion euro loss. The mentality of being an underdog has to be reinforced but probably also a much needed adjustment of the organization will be required, quite similar to the steel-bath Ericsson undertook 10 years ago, shrinking for 150,000 employees to a mere 50,000 in one year.
Given what has happened and the state of the company, windowsphone and the competition, Nokia will follow the route of Sony Ericsson and become a niche player, posting 10-15% market share in 2012 and maybe €10-12B revenues (please note, I am not a financial analysts, so revenues are just for reference).
I have a real problem seeing what could make Nokia rebound into being a significant mobile phone player again, given the lack of strategy beyond mobile phones per se. The only good thing is that Nokia spotted the problems before it had a solid financial effect. Compared to Motorola and RIM, Nokia has already taken decisive measures to change strategy, reduce headcount and have a path to success. Let's see if that path leads to glory or misery.
1 Comment
You must be a registered user to add a comment. If you've already registered, sign in. Otherwise, register and sign in.