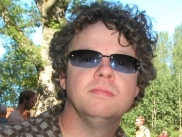 Beginner
Mark as New

Mark as Read

Bookmark

Subscribe

Email to a Friend
There is this thing about the Google Phone which I really can not grasp. Read e.g. this article.
So HTC is obviously making an unlocked phone called the Nexus One. And just because it is unlocked it is said to be a Google Phone. What most people in US seems to have missed is that there is a big market for phones _not_ sold through operators. They are unlocked, open and available through retail-chains. China is a huge market for those kind of phones where the operators channels some 10% only of the total volumes (150-200M phones).
But the amercial blgosphere being usually ignorant about the rest of the world, this is not very surprising. Everything surronding Microsoft, Google and Apple. They probably never heard about Mediatek. Mediatek provides a low-cost chipset with a full OS/UI implementation and they probably accounts for about 10% or more of the world's phone market.
The US sold "Google-Phone" will probably sell a few million units - less than a percent.
Maybe I have missed something.
1 Comment
You must be a registered user to add a comment. If you've already registered, sign in. Otherwise, register and sign in.