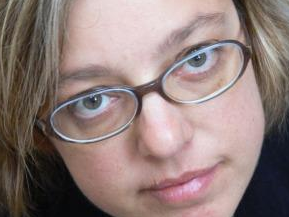 Beginner
Mark as New

Mark as Read

Bookmark

Subscribe

Email to a Friend
I attended the mHealth Summit organized by the Foundation for NIH in DC on October 29-30 to get a sense of the progress in the use of mobile technologies to improve health care. It is a fascinating area where mobile technology can make a real difference in the lives of many people, especially in developing countries (see a paper I wrote recently on behalf of Cisco and Intel here).
It was an interesting meeting for someone like me working on the m side of the mHealth, as most of the attendees were from the health care community. This allowed me to get a better understanding of the perspective and requirements of the health care providers.
It turns out that for most of the applications presented the requirements are very easy to meet. Most of the applications are still based on SMS, the only mobile data service that is truly ubiquitous. For SMS-based applications the requirements in terms of network infrastructure, devices, or user training are very limited, but the functionality that these applications offer is also limited. Increasingly rural areas in developing countries have access to wireline and wireless broadband. This will open more exciting opportunities to deliver improved healthcare through richer applications built on more intensive data exchanges and real-time video. An increasing number of trials are focusing on such technologies, but few were represented at the mHealth Summit.
Despite the promise, mobile health care applications appear to be moving slowly from the trial stage to full deployments. The Summit showcased a large number of promising applications, but in all cases they were still in early trial stage: available to few users, or still in development, and with very limited information on how effectively they improve care (compared to alternative, non-mobile solutions) and on what's their ROI proposition to governments, health care providers and NGOs.
Given that SMS have been around for decades now and that cellular coverage is good in most developing countries, we should be ready to move beyond trials to wide programs that use mobile technologies, available to wide areas and covering more than just a single condition or patient group.
Applications alone are not enough; they need to rely on an ecosystem that includes patients, health care workers, health care agencies, governments, NGOs, and cellular other wireless providers. Patricia Mecheal, from the Earth Institute, insisted that we need to work in concert towards a common target, just like musicians do when they play in a symphony. This is a great challenge. As Vodafone's Paul Davey remarked, "We need to find a common language". Mobile and broadband operators, governments and health care agencies have only started to work together and still they have a very different view of the value chain, said Davey. The development of an ecosystem with a common language is a prerequisite to move beyond trials to full, nationwide deployments.
Within such an ecosystem, it is crucial to ensure that applications work across networks, devices, languages. While solutions are available, proprietary solutions still seem to dominate efforts to ensure wide scalability and interoperability, although the trend is clearly for open source, standards-based solutions. Joel Selanikio, from DataDyne and developer of EpiSurveyor, gave the most compelling presentation arguing that most applications for emerging countries fail to take advantage of software approaches that can leverage already existing tools and can scale to large deployments.
Attempts at quantifying the economic and health benefits of mobile healthcare applications seem to be very sparse and uneven. Suzanne Clough from WellDoc presented an application for diabetes treatment with a well-thought evaluation process, but most presenters did not seem to have given much thought to the topic. The prevailing approach seemed to get a grant from an NGO, develop an application and showcase it in a trail; when done move on to the next trial. Perhaps not surprisingly, it was a representative of the pharma industry, Scott C. Ratzan, Johnson & Johnson, to remind the audience that we should not even get involved in a trial without developing a solid business model. NGOs and their research partners often make the case that a competitive market approach does not work in health care, and especially not in emerging markets. But why should it be the case? Health care systems in emerging market are subject to even tighter budget constraints than in developed markets and have an even greater need to deploy effective solutions. How could we get this approach to change to speed up effective, scalable deployments?
Monica Paolini
You must be a registered user to add a comment. If you've already registered, sign in. Otherwise, register and sign in.