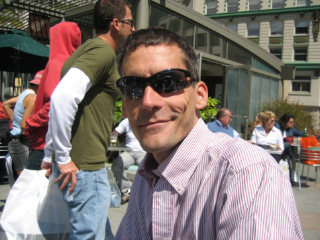 Beginner
Mark as New

Mark as Read

Bookmark

Subscribe

Email to a Friend
Attention all mobile radio experts: There's a new piece of equipment in town. It's coming to a network near you. And you're eventually going to love what it does for you.
What am I talking about? Routers. As you probably know, they're slowly migrating from the IP/MPLS core of the network, to Mobile Packet Core, to the Radio Access Network (RAN). And that's making some radio engineers uneasy. Because they don't really know what to do with this IP box. It's not a radio. It's not circuit-based.
Hey, no one likes change. But sometimes it's a good thing. Because sometimes it lets you do a whole lot more with what you have...and that's exactly what routers do.
Let me be clear. I'm not talking about a whole network overhaul overnight. I'm talking about putting routers in some strategic places to help you manage your network better. It's all part of what we call a Unified RAN Backhaul solution (I'll explain more about what exactly that means later), and it helps you take care of what I (and a lot of other people) call the "iPhone effect."
The iPhone effect refers to how the iPhone has totally changed the mobile landscape…as we all know, it was the consumer electronic catalyst that caused the mobile Internet to explode. And that's made engineering wireless networks a lot harder.
Back when voice was pretty much the only game in town, engineers knew that as the number of subscribers grew by a certain percentage, network capacity needed to increase by a corresponding percentage. A nice linear correlation.
But with the emergence of smartphones – and in particular the iPhone – all that has changed. With all the different bandwidth hogging applications out there (and in particular video), network managers can no longer linearly map subscriber growth to network growth – because just one high-use mobile Internet subscriber can easily consume 10 to 100 times (or more!) the bandwidth of a traditional mobile phone user. And that means that the linear network expansion formulas no longer work.
That also means that today's circuit-based, point-to-point, transport oriented TDM network architectures can no longer scale sufficiently to handle the load. Because MUCH more RAN backhaul capacity is needed than TDM architectures can cost-effectively support.
Enter routers. Placing routers in traffic aggregation sites or even at the base station gives mobile operators much greater flexibility in how they route network traffic. Instead of plugging into just one type of network transport technology, these routers can support the transport of all types of traffic and interface with both legacy equipment in the RAN as well as far more cost effective transport networks, like carrier ethernet. This offers a smooth migration path from legacy to next generation backhaul in stages. And the network can dynamically adjust to balance out the capacity. Put simply, that's how a Unified RAN Backhaul approach works.
The result: Mobile operators can cost-effectively and strategically migrate to an Ethernet/IP-based backhaul system and increase the bandwidth available for backhaul and other services by an order of magnitude.(Check out these Architectural Considerations for migration paths from 2G to 3G to LTE)
Again, we're not talking about an instantaneous network overhaul here. Mobile operators can achieve these cost savings using a simple "pay-as-you-grow" migration path…not surprisingly, most carriers that Cisco works with start their migration in urban areas. Using a Unified RAN Backhaul approach, you can STILL backhaul GSM and UMTS traffic over existing TDM lines…but using the Cisco Unified RAN Backhaul solution you'll get up to twice the efficiency when you do. And with a Unified RAN Backhaul you can route your voice traffic over the TDM network and use alternate Ethernet and Broadband networks for offloading data, or you can route all your mobile traffic over any available next generation Ethernet based networks.
And you don't have to figure out how to do it all by yourself. At Cisco, our professional services team is there to help you every step of the way.
Here's the bottom line: Migrating to a Unified RAN Backhaul approach delivers 100 times the scalability at a fraction of the cost of legacy TDM backhaul solutions. Best yet, it will support any radio (2G, 3G, HSPA, LTE) over any media (copper, fiber, microwave) for generations to come.
And I haven't even talked about the quality of service gains you get from plugging in those routers and the operational efficiency gains awarded with Unified RAN Backhaul network management...but I'll save that for another blog.
As always, if you have any thoughts on what I've said above, I'd love to see your comments below.
You must be a registered user to add a comment. If you've already registered, sign in. Otherwise, register and sign in.