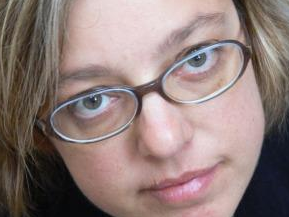 Beginner
Mark as New

Mark as Read

Bookmark

Subscribe

Email to a Friend
Fights, competition, impending defeats all make good stories. That is probably why we used to see plenty of press first on the "Wi-Fi will kill cellular" story, then on the 3G-better-than-Wi-Fi, then on WiMAX killing both Wi-Fi and 3G at the same time, and now, finally on LTE destroying all of the above (possibly with the exception of Wi-Fi—that's a variation on the theme I have not yet seen). I find all this very boring. Every time a new technology appears, the dueling match starts until the next technology appears. And then again.
This all misses the point. We do need more than one technology and different technologies often compete with each other—which is healthy—but more often they meet different needs. Would you give up your mobile phone to have Wi-Fi? Or Wi-Fi to have a mobile phone? These are not questions that you hear people debating. Their questions more likely are: Why didn't my phone switch to Wi-Fi? How do I tell if my phone is using cellular or Wi-Fi? The key issue is not which technology is best (it usually depends on what you are trying to do, where and on which device), but how to get them to work together. For an operator, the issue is how to integrate them within their network, what business model works best, how to allocate traffic to different networks. For subscribers, it means managing devices with multiple interfaces.
This is where things get interesting and where there is room for innovation. This is where we are all learning because we are used to deal with single-technology networks. Broadband operators used to deal only with DSL or cable; cellular operators only with GSM or CDMA and their upgrades. When we are at home we used the desktop, when we were out we used our Blackberry. Now this is all changing. Comcast is selling WiMAX. Cablevision supports Wi-Fi in public areas. Sprint has a WiMAX and EV-DO combined service plan.
And AT&T is relying more and more on Wi-Fi. The company has seen impressive growth in Wi-Fi access in its hotspots after the WayPort acquisition. Initially AT&T Wireless tried to get into the hotspot business, but never embraced it fully. It was a somewhat independent service that was expected to generate additional revenues. It did not work out that way. It was only with the iPhone that AT&T realized that it needed Wi-Fi not to generate direct revenues, but to offload traffic and improve subscriber experience. Wi-Fi is no longer an embellishment, it meets a need. It is a much more solid approach, one that shows a deeper understanding of the technology and related usage models, and that moves the debate squarely beyond the "Is Wi-Fi better than cellular?" level.
It is great to see that this more realistic and demand driven approach has paid off at AT&T and other carriers. It also a positive development for subscribers who are more likely to have Wi-Fi on their phones, now that mobile operators are no longer trying to stop that—and instead encourage it.
It is only the first step though. Network congestion is not going to disappear with Wi-Fi—or with WiMAX or LTE, for that matter. The iPhone and increasingly competing smartphones are showing subscribers that there is a lot they can do on a mobile device—and they are learning very quickly as usage statics show. The brute force approach of adding base stations or creating new networks certainly helps, but eventually it is not going to be sufficient because there is a finite amount of spectrum available and the laws of physics limit the amount of information that can be sent over it.
We are not doomed, but there is more work ahead. As mentioned above, there is a need to optimize coexistence and sharing of available resources—multiple networks and multiple wireless interfaces. New network architectures that use picocells and femtocells will bring a more efficient use of spectrum and increased capacity. And operators will have to find ways to manage traffic more aggressively. With subscribers demanding unlimited access to all applications at all times and worrying about privacy, managing traffic has become a very sensitive topic. Increasingly, however, this is a topic that operators have to face to improve the experience of all their subscribers—instead of protecting a few extra-heavy users.
Now, this is much more interesting that talking about the latest WiMAX versus LTE battle.
Contributed by Monica Paolini, Senza Fili Consulting, monica.paolini@senzafiliconsulting.com
4 Comments
You must be a registered user to add a comment. If you've already registered, sign in. Otherwise, register and sign in.