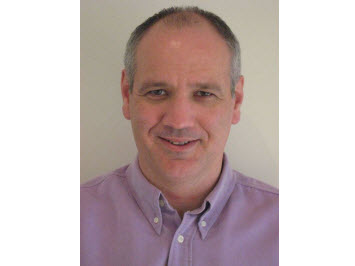 Beginner
Mark as New

Mark as Read

Bookmark

Subscribe

Email to a Friend
For the last five years or more it has been pretty much impossible to turn up at any broadband or mobile conference around the world without sitting through a panel session on one question: Can operators make money from Wi-Fi?
Views on Wi-Fi are pretty much split down the middle – similar to the Fiber-to-the-Home vs VDSL debate – with some operators insisting that Wi-Fi is a distraction not worth pursuing and others claiming it is an underutilized resource that could be a key tool to have on-board.
To be clear Wi-Fi has played a key role in the strategies of many fixed-broadband and mobile broadband players for a number of years – albeit for different reasons.
Fixed line giants such as NTT East and NTT West in Japan have offered their fixed broadband subscribers – principally their FTTH subscribers – Wi-Fi as an add-on to their subscriptions for a number of years now with subscribers paying an additional ¥295/month for unlimited access to 9,000 hot-spots across the country.
NTT East and NTT West are prohibited by law from bundling their fixed-broadband services alongside any mobile broadband services from sister company NTT DoCoMo so the addition of Wi-Fi to their packages does provide subscribers with an element of mobility.
Other fixed-broadband operators follow a similar model to NTT East and NTT West whilst many others simply opt to include Wi-Fi as a free value-added services to their subscribers – although many doing this impose daily download limits to prevent over-usage.
Fixed-line broadband players offering schemes such as these are essentially trying to add additional value to their subscribers, they are not necessarily trying to make money from the Wi-Fi service itself.
For the mobile operators out there who include Wi-Fi as part of their service package there is a very different motive at play – these operators are not just trying to add more value that will increase customer loyalty they are also trying to – as most folks will know by now – offload data from congested mobile networks.
The idea from the mobile operators is simple, if they can take traffic off of crowded mobile networks – which are using expensive and limited mobile spectrum – and put it onto Wi-Fi networks with far greater capacity and which use fixed-line backhaul then they are making sizeable cost savings.
The idea behind this is that freeing up bandwidth on their mobile networks by offloading to Wi-Fi means that they can accommodate more paying customers onto their mobile networks and avoid the cost of putting more expensive capacity into their mobile networks.
The Wi-Fi offload plan has been around for a number of years now and has some big operators amongst its most devoted fans whilst other operators – including big players like Australian giant Telstra – have taken Wi-Fi off the table.
The reason for the skepticism is simple, many operators feel that Wi-Fi is an unnecessary distraction from their core goal of providing seamless, high-quality mobile connectivity and worry that they cannot guaranteed quality of service over Wi-Fi in the same way they can on their mobile networks.
Moreover, some operators say that in the continuing absence of truly seamless handover between mobile and Wi-Fi networks – although operators like Telefonica are focusing a lot on developing such technology – that it is too difficult for many subscribers to manually find and connect to Wi-Fi hot-spots.
What's more, some operators say that the benefits of Wi-Fi as an off-loading mechanism for mobile network traffic are over-stated with UK operator O2 commenting at the recent Wi-Fi World conference in London that its Wi-Fi traffic was largely incremental and not offloaded – although this is by no means a universal view.
However, despite the concerns from some operators there are plenty more operators who are willing to bet pretty big that they can profit from Wi-Fi – although there are a number of different models taking shape in the market.
As most things do in the telecom market these days the choice for operators is between under-taking a go-it-alone strategy with Wi-Fi deployment or swallowing their pride and partnering with a specialist Wi-Fi service provider such as Fon, Boingo or iPass.
In particular, many operators are partnering with these Wi-Fi players to offer Wi-Fi roaming services to their subscribers when they travel overseas – in an effort to help their subscribers keep their devices active when travelling without experiencing bill-shock.
Taking this approach a step further German giant Deutsche Telekom has launched its WLAN TO GO venture – in partnership with fast growing Fon – in which users who share their home Wi-Fi hot-spots with other users are granted access to millions of other hot-spots across the world.
The Deutsche Telekom – Fon model is a great example of how out of the box thinking from market newcomers allied to the market power of established players can create a potentially compelling subscriber proposition.
What it also does is remind us that although Wi-Fi may come with some significant baggage – some of which can't easily be unloaded – that it can play a crucial role in the value chain for operators.
So, whilst Wi-Fi as a standalone product might not be a huge earner for operators it can play a critical role in providing added value for subscribers and providing a point of difference for operators – and that's not a bad starting point at all.
For all blogs posts by Tony Brown, visit Tony's community profile.
Follow Tony Brown on Twitter @TonyBrownITM
You must be a registered user to add a comment. If you've already registered, sign in. Otherwise, register and sign in.