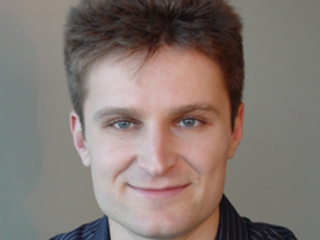 Beginner
Mark as New

Mark as Read

Bookmark

Subscribe

Email to a Friend
Recently, in a comment to another post, Mike Demler asked about what benefit a femtocell would provide vs. VoIP via WiFi. This is a long standing debate, and I thought I'd chime in. Please comment!
Generally, comparing WiFi and 3G is really comparing apples and oranges. WiFi throughput is about 100x bigger with current technology. 3G is optimized for battery life and QoS. Both are here to stay and Cisco is smart to sell both!
Nothing should prevent people from using VoIP or VoIP-over-WiFi (VoWLAN) at home. Skype is a good thing. Services like this will be very hard for large SPs to compete with on cost. Especially on international calls or PC-to-PC calls. In fact, Mobile SPs started to allow VoWLAN even from their phones, e.g. Skype on iPhone in WiFi mode only. But remember people with iPhones are not mass market! Not yet, anyway.
When talking about *mobile* communications though, cellular technologies and Mobile SPs rule and will likely continue to rule with 4G/LTE. This has to do with ubiquitous coverage from a single provider, quality of service in licensed spectrum and very sophisticated handover when you are on the move (e.g. soft-handover when handset talks to multiple base stations which combine the signals). WiFi cannot compete on any of these today.
Mobile SPs are uniquely positioned to provide you service both at home and on the go. They can win you over with simple/integrated single-bill service. Much harder to do with just WiFi. Consider Amazon Kindle which uses 3G access. It has always on internet without any configuration or extra cost. This is huge! There will be many more devices like this -- or so SPs hope. As a customer with Kindle and similar devices, you would not want your home to be a blackhole. Why does not Kindle offer a WiFi option? Battery, extra cost, configuration complexity => not as suitable for mass market.
Mobile SPs can cover you well on the go, but have a hard time within walls where data demands are even bigger. They want to improve coverage while also offloading traffic from macro coverage onto your internet connection. Win win for them. So, why should they deploy a femtocell instead of WiFi hotspots at your house?
SPs have WiFi-based technology for this called UMA. This securely tunnels signalling and voice/data traffic through WiFi hotspot all the way to the SP back-end. T-Mobile USA, France Telecom and British Telecom offer such services. UMA was an easy choice initially because it required very basic/cheap WiFi hotspot, while femtocells were in their infancy. But there are a few drawbacks usually quoted:
1. Limited number of dual-mode phones and cost. As an example, AT&T has around 80mln mobile customers and pundits estimate about 5 mln iPhone subscribers. Most people still use a pretty dumb/cheap phone. The selection of dual-mode phones is comparatively small and cost is higher due to less competition and more components/complexity. It may change over time, but today, this is an obstacle when a customer calls SP and says they have bad coverage at home. I do believe most phones will be dual-mode down the road because "data wants to be free".
2. Battery life. WiFi consumes more power. Apparently, this is quickly improving, but may require new base stations and new phone models. Also, if you wanted seemless hand-in/out from/to macro network, you'd need both WiFi and 3G radios operating at the same time. Certainly, this would consume more power than 3G alone and some smart technology would be needed to minimize this to be negligible.
3. Quality of service. First, WiFi is an unlicensed spectrum. You can't completely control quality if you can't control what your neighbor does. Second, it operates at higher frequencies which offers weaker penetration. Third, if customer wants to use their own WiFi base station, it is a huge headache for SP to support configuration and quality issues with zillion different vendor devices (half of which don't work reliably based on my personal experience at home anyway).
By contrast, the biggest benefits of femtocell are that (a) it works with existing phones, (b) improves battery life, (c) provides managed quality of service. Albeit, many SPs may limit femtocells to 3G where they may have more spectrum, so it would only work with 3G phones (and not 2G). But in time for mass femtocell roll outs, most customers should renew subscriptions and get new phones with 3G. Since the phone requires no WiFi, you get better battery power and no extra headaches to manage quality of yet another radio network, unlicensed to boot. It is also a no brainer that SPs would prefer to leverage their investment into spectrum and proliferate the coverage of 3G services with more base stations rather than prompte the "dump pipe"
On the downside, the femtocells are still expensive devices because the market is still small and their deployment is a lot more complicated because of the licensed spectrum, handover, FCC rules, etc. So vendors are developing all sorts of automated means to provision, tune and periodically re-tune femtocell radio parameters such that each provides quality service and a population of femtocells interfere as little as possible. It is not easy, but feasible.
Finally, let's close the loop on the original question of consumer benefit of femtocell vs. WiFi. If you have an advanced phone already + WiFi base station and are happy with Skype, you probably don't need a femtocell today. Just charge your phone nightly. Skype on iPhone even integrates with your phone book.
However, if you are a typical customer, you don't want to pay for iPhone and have little technical savvy. If you have bad coverage at home you either have to have a land line, switch mobile SP (churn) or call your SP for an option. Some will go the DIY route with something like iPhone + hotspot. If you are not so advanced or don't want big out of pocket expense, you will pay for SPs to offer you some bundle. And many SPs will choose to offer femtocells (or a hybrid device) rather than just hotspots because this can address the broadest market with existing or cheaper phones. They can provide better managed quality of service and strategically expand coverage by getting 3G/4G into more places and proliferate devices with always-on 3G internet access like Kindle.
At least on paper, there is a good bussiness case for Femtocells. Exhibit 1: even the strong proponents of ubiqutous WiFi like Google, early adopters of UMA like T-Mobile and leading vendors in enterprise WiFi like Cisco, are also investors in the various Femtocell start-ups. So my bet is that Femtocells will find a good market if SPs package them in appealing fashion, but WiFi is also going to proliferate and improve. How about that for hedging the bets? Well, I like both oranges and apples.
Thoughts?
13 Comments
You must be a registered user to add a comment. If you've already registered, sign in. Otherwise, register and sign in.