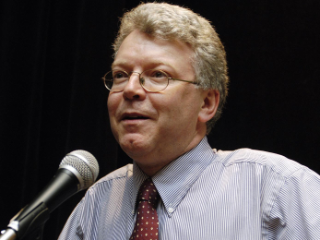 Beginner
Mark as New

Mark as Read

Bookmark

Subscribe

Email to a Friend
I spent most of last week visiting a Cisco WiMAX customer in the Caribbean island of Curacao. Scarlet BV offers a wireless broadband service in the Nederland Antilles islands, some of the most southerly islands in the Caribbean Sea.

Curacao is the biggest of the 4 islands that make up the Nederland Antilles, still owned and governed by Holland, although with a large degree of autonomy. The population of about 130,000 is made up of 50,000 Dutch, with the rest coming from all over. The island is very polyglot, with Dutch, English, Spanish and Papiamento (the local language, which is unique to Curacao) all of the commonly spoken and official languages. This Wikipedia entry has much more detail about the island, and some great pictures - http://en.wikipedia.org/wiki/Curacao.

In 2001, the only telecommunications service came from the government owned telco monopoly, with no broadband. Gaining access to an undersea fiber line, Scarlet launched a broadband wireless service to offer competitive voice and data access. Realizing that they needed a non-line-of sight offering to penetrate the hurricane proof thick walls of Curacao residences, Scarlet converted to a TD-SCDMA based technology from Navini Networks, since bought by Cisco. The first site was a 650 foot (200m) tall refinery chimney, now they have nearly island wide coverage.

In 2009, Scarlet converted their network to Mobile WiMAX (802.16e). Most of the network was upgraded by a software upgrade, including nearly all the subscriber units, the few older base stations that couldn't make the upgrade were replaced, and re-deployed to start service on St. Maartin. The following is the link to their website, where you can see their service pricing and marketing - http://www.scarlet.an/en/.

Plans to expand onto Aruba and Bonaire are well underway. Recently Scarlet was purchased by an investor group headed by Belgacom, providing access to capital for additional expansion. Cisco is also an important business partner as well as radio technology and network services provider. Scarlet now has close to 5% market share by population on the island, possibly the highest market penetration of any WiMAX service provider in the world. In fact, they have more customers than there are households on the island, showing that Mobile WiMAX offers a "personal broadband" experience, similar to cellular voice service.

And the Hilton Curacao has great Mango Daiquiris!!
You must be a registered user to add a comment. If you've already registered, sign in. Otherwise, register and sign in.