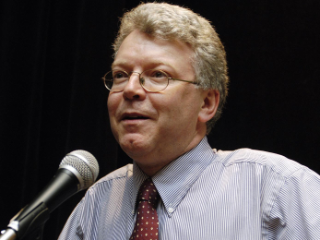 Beginner
Mark as New

Mark as Read

Bookmark

Subscribe

Email to a Friend
WiMAX appears to have been deployed at a slower rate than many pudits expected. Especially Mobile WiMAX. Does this open a window for LTE?

Well it might, if two conditions are fulfilled: 1) that LTE can accelerate, and 2) that LTE and WiMAX are competitive. Let's look at these.......

LTE is in trials mode. This is what happens when a new technology is developed, but is not yet "productized" - big service providers with large budgets test it out to see if it will perform as well as promised. Later, the standards are finalized, and chip manufacturers finish their designs. Then the chips are shipped in "engineering sample" quantities to the infrastructure vendors, who build prototypes. Sometimes this leads to more field trials.

Meanwhile, vendors design and build finished products, together with the software. The first 80% of the code takes the first 80% of the schedule to create; the last 20% takes the other 80% to finish. Then the code goes into QA, which takes 3 to 6 months. Then the product is ready to ship for first customer application, VO, FOA, beta tests (whatever you want to call it). This whole cycle is typically 18 to 24 months long. It takes 6 to 12 months to design, build and test a commercial network, so add another year. And we haven't yet reached step 2.

So call me a skeptic. LTE will not be seen in a fully commercial setting until late 2011.

Is LTE competitive with WiMAX? In Western Europe, perhaps, where 2.5GHz spectrum is allocated for UMTS/HSPA expansion, and is also suited for Mobile WiMAX. In the USA and Canada, 2.5 GHz is largely owned by Sprint/Nextel/Xohm/Clearwire, and Innukshuk/Rogers/Bell. No room for HSPA there! All the rest of the world uses 2.3, 3.3 or 3.5 GHz for WiMAX, and 450, 850, 900, 1.8, 1.9 and 2.0 spectrum for cellular/mobile service.

Most WiMAX operators come from the fixed arena with specific spectrum. Most LTE interest is coming from mobility providers with cellular spectrum. There is very little overlap........ Apples and Oranges, I say. LTE and WiMAX are not playing the same game on the same field. Asking which one will win is like asking if the San Francisco 49's could beat Manchester United at shuffleboard.
1 Comment
You must be a registered user to add a comment. If you've already registered, sign in. Otherwise, register and sign in.