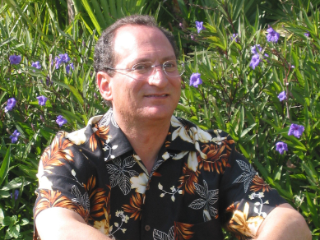 Cisco Employee
Mark as New

Mark as Read

Bookmark

Subscribe

Email to a Friend
I have been supporting the emergence of IP-based radio access network (RAN) backhaul transport for a number of years. The first IP RAN solutions were focused on 2G TDM voice and data consisting of optimization techniques and bonding of TDM circuits to increase over-all efficiencies. Over the past two-plus years, the focus has shifted towards 3G (with an eye on 4G) and has moved towards leveraging Carrier Ethernet as the transport medium of choice, taking advantage of the excellent cost-per-bit ratio over TDM circuits.
What struck me during the early days of trials, testing and initial deployments was the consistent statements that there was no benefit of using Layer-3 routing over Layer-2 switching in RAN transport. The arguments usually centered around the logical point that RAN backhaul is mostly point-to-point, hub-and-spoke design. Hence switching is as good as routing, so why add complexity and expense of initial hardware purchase.
But there are benefits of implementing Layer-3 routing into the IP RAN transport network. Perhaps the most obvious one is Direct Tunneling from the RNC to the GGSN allowing bearer data traffic to by-pass the SGSN. Direct Tunneling allows the operator to scale to meet ever-increasing demands on data usage while avoiding the cost of adding new SGSNs into the network.
There are other benefits as well. Recently I have heard an increasing number of mobile operators that are now seeing tangible benefits to deploying Layer-3 routers all the way out to the cell site. Most of these benefits fall into the areas of what I would term as important nuances. Features and capabilities that during the presentation and proposal process are often discounted as not highly important. However, as mobile operators move from testing, trials, and initial deployments to full scale deployment, they are finding that these nuances are indeed critical to scaling their network requirements in a stable environment. Advanced IP-intelligence, that orchestrate QoS, buffering and MPLS to provide fast-rerouting of high priority traffic around network congestion and failures have become an important capability. IP Security suites incorporated at all routing points are especially important when leasing bandwidth from other network providers. These are just a few of the subtle features that had been discounted as costly and unnecessary just months ago.
Today, as mobile operators move to full deployment and leverage shared networks, the benefits that are part of a top-flight Layer-3 IP RAN backhaul network are becoming more appreciated. As these same operators increase the mix of media-rich services to more end-users, these nuances will be as appreciated in the RAN as they are today in the IP/MPLS core networks.
You must be a registered user to add a comment. If you've already registered, sign in. Otherwise, register and sign in.