edited on:

‎08-18-2016

‎12:53 PM
Introduction
Bundle Consistency Checker is an on-the-router mechanism to check and verify the correct programming for bundle interface ingress and egress hardware chains on the CRS platform. The hardware chain comprises of the information required for hardware forwarding at the PSE ASIC level. The ingress chain information is available for all nodes configured for IPv4 whereas the egress chain information is populated for active member nodes only. The Bundle Consistency Checker (BCC) script is supported for Bundle-Ether as well as Bundle-POS interfaces.
Implementation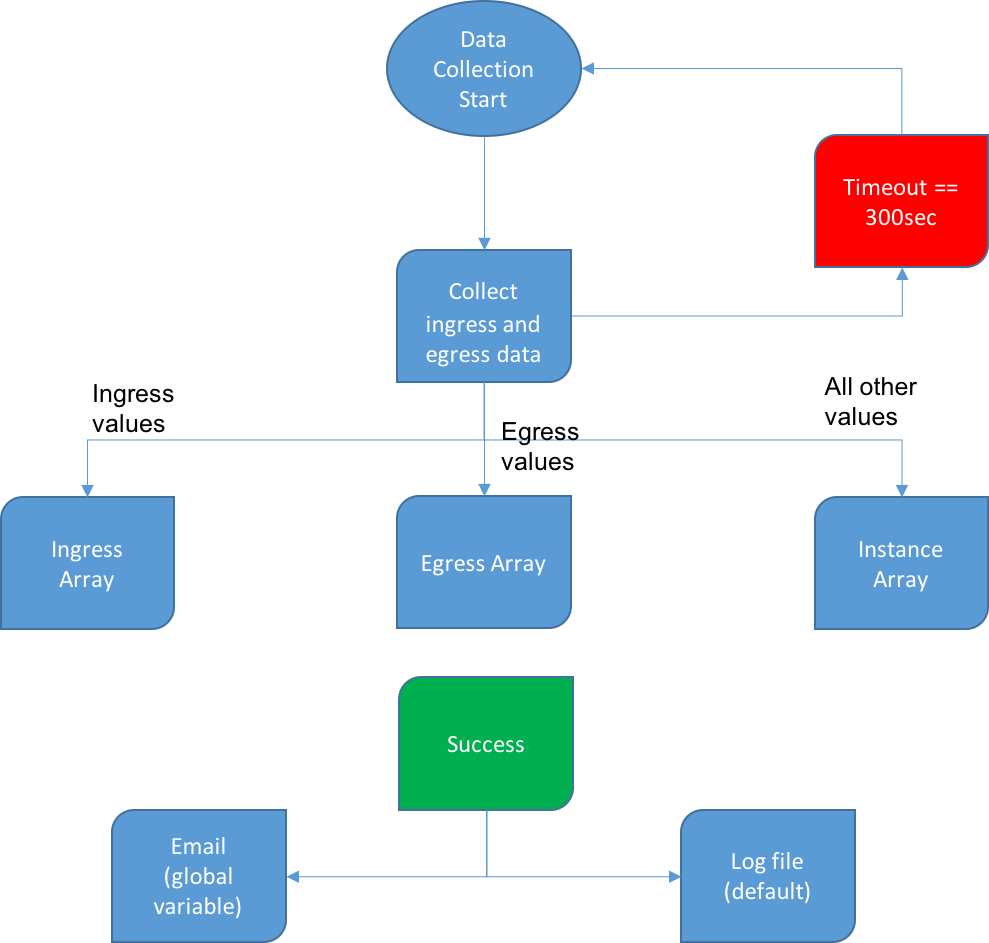 Script run time options
There is an option to run multiple bundles at same time by using –t option. Please mention –t 5 in command prompt if you want to run 5 threads in parallel. Script will spawn 5 child processes at same time. If one child process is completed then script will launch another child process immediately and maintain 5 threads till last available bundle.
Validation time for local run is optimized as compared with external validation through telnet. A single bundle verification requires approximately 15-20% of CPU load. For a local run, max thread count is limited to 4 to avoid CPU hog.
Supported Hardware
set Topaz_Type [ list "MSC-X" "LSP-X" "FP-X-L" "MSC-X-L" "FP-X"]
set Taiko_Type [ list "MSC-140G" "FP-140G"]
set Metro_Type [ list "MSC-B" "MSC" ]
Logging
10 log levels 0-9 are defined. 
If verbose level set to N then all messages with verbose level 0 through N will be displayed. 
Verbose level is used to restrict the messages in output screen. 
Log file will have all the messages irrespective of given verbose level.  
Default verbose level is 1.

Verbose level:

0 - Only final output will be displayed if input parameter validation is passed
1 – First level of debug messages displayed in output screen. Default Level
2 – Second level of debug messages displayed.
3 – Array variable and its value displayed while setting it.     
4-9  Future use.
How to run the script
1. Local run
BCC TCL script is located under /pkg/lib/tcl directory. Script run will create log files in the current directory, therefore write permission is required.
#tclsh /pkg/lib/tcl/bundle_consistency_checker.tcl all
Command line arguments:
-v : Verbose level. Default is 1
-l : log file name. Default is YYYYMMDD-HHMMSS-bcc.log
-t : Thread. Number of threads to run in parallel

Lastly, specify the bundle id that needs to be verified.
Last parameter can be
all – All bundles in given router will be verified
BE524 – Bundle-Ether 524 will be verified
BP514 – Bundle-POS 514 will be verified
"BE524 BP514" – Both bundle Bundle-Ether 524 and Bundle-POS 514 will be verified
2. Execute the script through telnet
Copy the script to directory (/root/bcc)
Chmod 755 /root/bcc/bundle_consistency_checker.tcl
[root@LFS bcc]# ./root/bcc/bundle_consistency_checker.tcl –i <Router ip/name> -o <port number> -u <username> -p <password> all
[root@LFS bcc]# ./bundle_consistency_checker.tcl -i crs-vega1-lnx -o 5001 -u cisco -p cisco all
Command line arguments:
-i : Router IP/ Name
-o : Port number
-u : Username
-p  : Password
-v : Verbose level. Default is 1
-l : log file name. Default is YYYYMMDD-HHMMSS-bcc.log
-t : Thread. Number of threads to run in parallel. Default is 1.

Lastly, specify the bundle id that needs to be verified. 
Last parameter can be
all – All bundles in given router will be verified
BE524 – Bundle-Ether 524 will be verified
BP514 – Bundle-POS 514 will be verified
"BE524 BP514" – Both bundle Bundle-Ether 524 and Bundle-POS 514 will be verified 
Sample Output