Options
Mark as New

Mark as Read

Bookmark

Subscribe
on ‎03-30-2014 06:59 PM
Introduction
Any issue related to VDS-TC storage may require to collect the storage logs to investigate further.
Version
VDS-TC version 5.0.2
Procedure
1. Enable VNC from the VDS-TC management server if not already started
vncserver :1
2. Use VNC client to connect to the VDS-TC Management Server
<vncserver ip address>:1
3. Start the IBM Storage Manager:
/opt/IBM_DS/client/SMclient
4. For each Storage Subsystem , right click and select Manage Storage Subsystem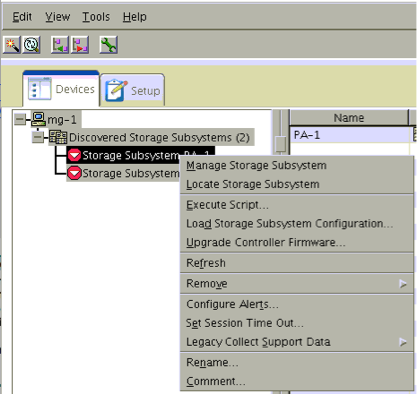 5. In the Summary TAB, click on "Collect Support Data Manually"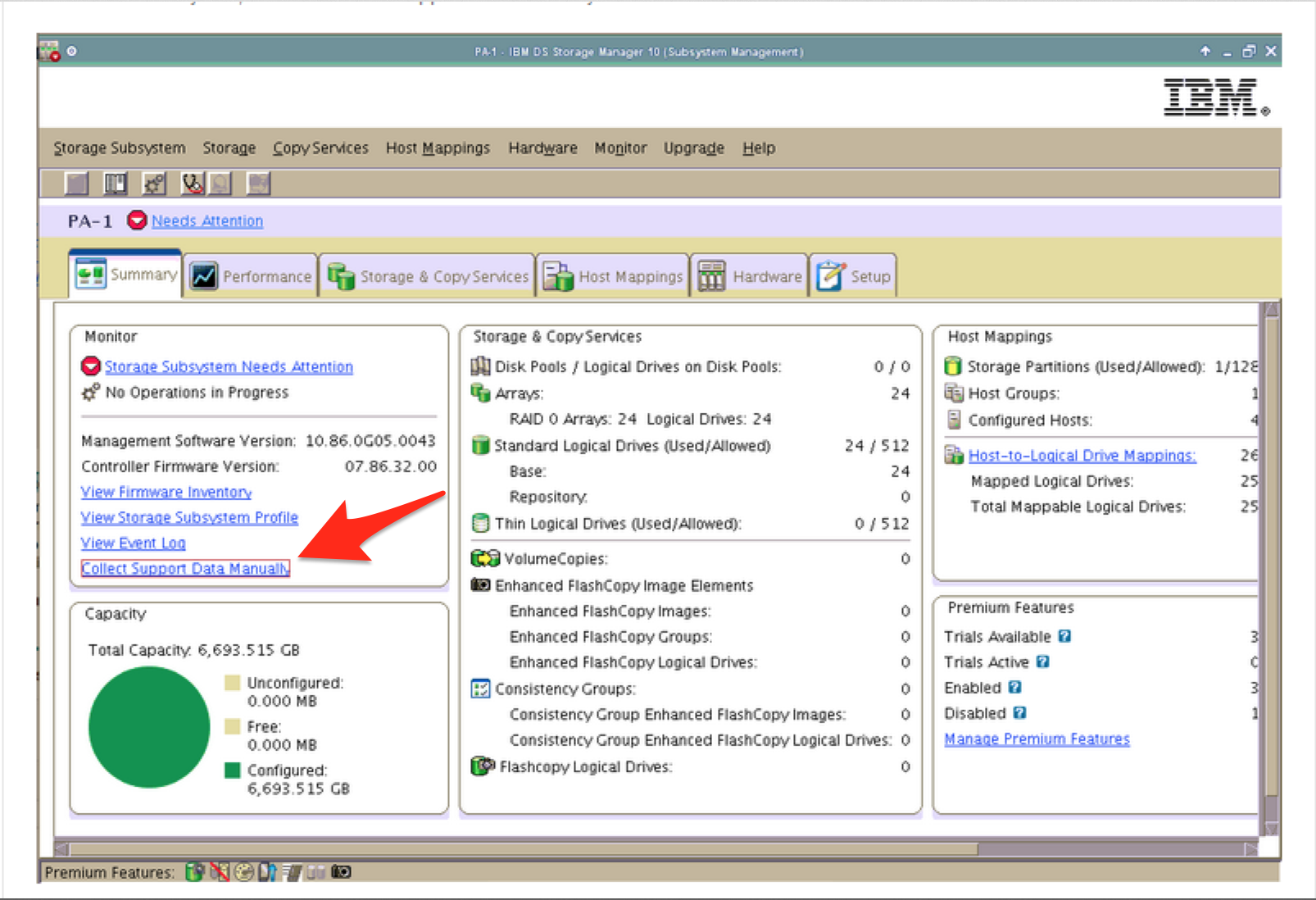 6. Specify Filename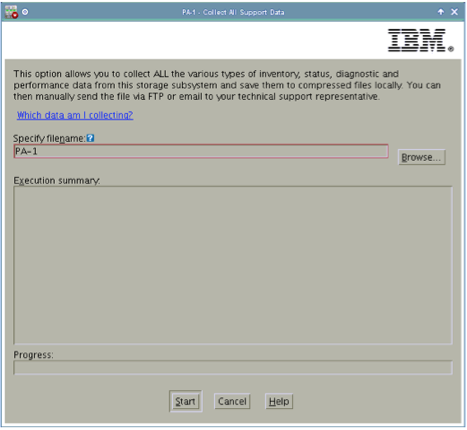 7. Click Start to Save the file
8.Get All the Storage Subsystem Support Data File from the VDS-TC Management and zip to a file <SR_number>_IBM_Storage.zip
tar czvf <SR_number>_IBM_Storage.tgz <file_path>/PA-1.7z <file_path>/PA-2.7z <other_PA_files.7z>
Note: the default path for the saved storage log /opt/IBM_DS/client
9. To verify the content of the PA-1.7z file will contain the following after unzip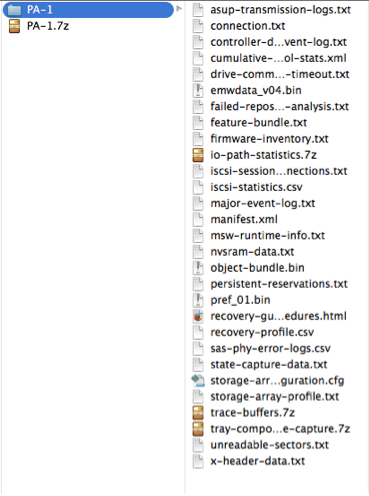 10. Attach all the collected Storage Subsystem PA files that is zipped in the Step 7 to the case notes.