thru
Don't miss a minute of the announcements from Cisco Live 2019. The Opening Keynote begins at 10 am PT on June 10. Keynotes and announcements continue through the week.
thru
This Ask the Expert Session will cover questions about Cisco ServiceGrid and how it works. Cisco ServiceGrid is an integration platform in the cloud that seamlessly connects enterprise IT and service providers to enable automated, multiparty service colla...
Read More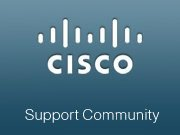 thru
Register for a webinar with David Kinn and Rob Walker, both of Cisco's ServiceGrid BU, who will be sharing their thoughts and experiences pertaining to service request handling in multi-vendor B2B ecosystems and how ServiceGrid capabilities can address so...
Read More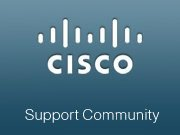 thru
During this live event, subject matter expert June Zheng will cover a number of advanced topics on the Connected Analytics for Network Deployment.There's a business story hiding in your network—Connected Analytics for Network Deployment reveals it to you....
Read More