thru
Join us live on Wednesday, September 16 at 10 am PT (and on demand after) to see an overview of the final technology sessions from Cisco Live Digital 2020. In this #CiscoChat, technical experts in Data Center, Security, Collaboration and Enterprise Networ...
Read More
thru
Join us on Thursday, June 25 at 10 am PT (and on demand after) as we recap the best of Cisco Live 2020. For the first time, Cisco Live was an all-digital event. From Keynotes to Innovation Talks, technical training sessions to demonstrations, we covered a...
Read More
thru
Join us live on Thursday, June 11 at 10 am PT (and on demand after) for an exciting conversation about advancements in CSR. Organizations today are forced to deploy new and innovative platforms to attract and retain their customers, meet their expectation...
Read More
thru
On June 23 and 24th, Cisco Investments will be hosting EXPLORE2020, a first-of-its-kind Virtual Summit for customers. With concise, 2-hour agendas each day, we'll be bringing together top thought leaders from Cisco's investment and acquisition team, as we...
Read More
thru
Here is your chance to attend the Cisco Live digital event from the comfort of your own home. This free event is being held on June 2 and 3 from 9 am to 3 pm Pacific Time. Don't miss out on the executive keynotes, deep-dive technical sessions and social e...
Read More
thru
Join us live Thursday, January 23 at 10 am PT (and on demand after) as we share our list of "must do's" at Cisco Live Barcelona. We know Cisco Live can a little overwhelming -- between all of the main stage presentations, breakout sessions, booths, demos,...
Read More
thru
Don't miss a minute of the announcements from Cisco Live 2019. The Opening Keynote begins at 10 am PT on June 10. Keynotes and announcements continue through the week.
thru
This Ask the Expert Session will cover questions about Cisco ServiceGrid and how it works. Cisco ServiceGrid is an integration platform in the cloud that seamlessly connects enterprise IT and service providers to enable automated, multiparty service colla...
Read More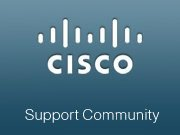 thru
Register for a webinar with David Kinn and Rob Walker, both of Cisco's ServiceGrid BU, who will be sharing their thoughts and experiences pertaining to service request handling in multi-vendor B2B ecosystems and how ServiceGrid capabilities can address so...
Read More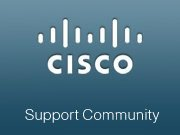 thru
During this live event, subject matter expert June Zheng will cover a number of advanced topics on the Connected Analytics for Network Deployment. There's a business story hiding in your network—Connected Analytics for Network Deployment reveals it to you...
Read More