Highlighted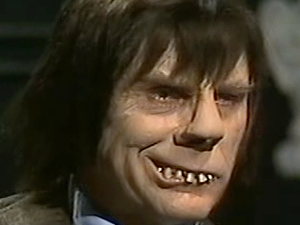 Beginner
Mark as New

Bookmark

Subscribe

Mute

Email to a Friend
Restore from external disk?
Hmm, I just tried the "Backup to external drive" feature and saved a share. So, now I am looking for the "restore" button or menu. Where is it? Anybody can guide me there, I consider backup without restore somewhat... useless.
Peter
NS322, FW 1.3.0
Highlighted
Beginner
Mark as New

Bookmark

Subscribe

Mute

Email to a Friend
Hi Peter,
Thank you for bring up the backup feature. I am providing the overall of the backup feature from the NSS and hope you can pick and choose the correct method to manage your data from/to the NSS. The NSS currently support number of way to backup your data to the external connected device (USB or eSATA) or to the remote server or backup & restore to/from the Mozy cloud service (Powered by Mozy and small fee is charged for this service). We are value your input and suggestion to improve our product. Again, thank you for posting.
Backup feature as it is now:
1. To external device: Allow to backup, based copy or synchronize, for one or many or all network shares from the NSS to any USB or eSATA port connected locally to the NSS. User can scheduling for the backup.
2. USB One Touch Copy: Allow user to copy or synchronize a network share from or to the FRONT USB port.
3. Remote replication: Allow user to backup to any NAS server and to any rsync server.
4. Time Machine: Backup for Apple platform devices
5. Mozy Backup: Backup/Restore to/from the Mozy cloud service, user pays the fee for this service. This allows user to backup to the cloud server and RESTORE from the cloud back to the NSS.
- You also may use backup and restore software provided by third party (ex: Backup Exec, etc..) to manage the files.
I am suggesting you can use method # 2 to copy back your data back to the NSS. It is not a true restore method but it is a work-around solution. May be you can check out the Mozy service and see if it can help your daily/weekly/monthly for backup and restore.
Hope that helps!! Please let us know if anything I can help.