Highlighted
Beginner
Mark as New

Bookmark

Subscribe

Mute

Email to a Friend
Hi guys and girls,
I have been thinking about upgrading a network and come up with a few ideas.
I currently have a AM200 modem hooked up to a switch which shares out the bandwidth. This is not an optimal solution anymore as some features such as QoS are missing. The switch is also a 10/100 speed which again, is no longer suitable for the network backbone.
I am considering purchasing a RVS4000-UK to provide the routing, security and QoS, with the added benefit of a VPN implementation.
My questions are:
What do people think of this setup?
I have heard that the WAN-TO-LAN throughput is disappointing. This does not affect me too much, but has it improved in recent firmware updates? I see V1.3.1.0 is now available.
And most importantly,
The AM200 modem can be put into bridge mode, does the RVS4000-UK support PPPoA on the WAN port? I have seen screenshots with PPPoE but they were from an American site. I do not want to have the trouble of a double NAT!
Cheers
*UPDATE*
After a few hours of searching, I have found that the AM200 has a new firmware which fixes the half bridge mode. This allows my modem to handle the PPPoA authentication and pass a WAN IP back to the router. I'm not sure what to set the RVS4000's WAN page to though. Is there some sort of auto or static setting available? Has anyone used the router this way?
Message was edited by: Michael010
3 ACCEPTED SOLUTIONS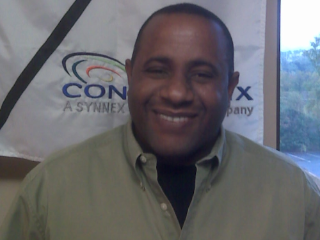 Beginner
Mark as New

Bookmark

Subscribe

Mute

Email to a Friend
Hello Michael, one thing that I would like to know is that we here in America don't usually work with the AM200 modem, however I have to know a little more information on this topology, How many are going to be connecting to this VPN connection, what kind of Internet connection do you have, are you using laptops or desktop, win 7, vista, or XP. and many more question.
Please call us so we can further assist you on this issue.
Mark as New

Bookmark

Subscribe

Mute

Email to a Friend
The RVS4000 does not support PPPoA.
In half-bridge mode you should configure the RVS4000 for DHCP internet connection. The AM200 will should the public IP address using DHCP.
Mark as New

Bookmark

Subscribe

Mute

Email to a Friend
Please note: The SLM2008 is a layer 2 switch. You won't be able to use VLANs properly unless you have a VLAN router.