Highlighted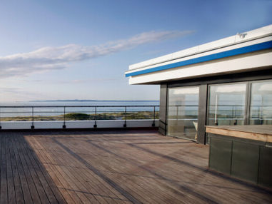 Beginner
Mark as New

Bookmark

Subscribe

Mute

Email to a Friend
BUG: RV042 (1.3.12.19-tm) not ready for Win7 RDP ?
Hello,
we used a CISCO RV042 with Firmware version: 1.3.12.19-tm (CPU: Intel IXP425-266, DRAM: 32M, Flash: 8M) with a "Gateway to Gateway" VPN Tunnel connected to a CISCO1921/K9-SEC with ZBF. The Tunnel works fine.
A connection to a WinXP (Professional) RDP works permanent. Then we had to connect to a Win7 (Professional) RDP: the connection was established, but is canceled with different error-messages by the "RDP-Server" on the "RV042 LAN". Problems with the host-cert or RDP-Server not ready was announced. (???) We started a trouble-shooting on both sides and can't find a clear statement in the log-data on CISCO or Windows Harwdare.
Then we replaced the RV042 with a RV042G V01 with Firmware version: 4.2.1.02 -
No problems with RDP to Win7 RDP anymore !
We only chnaged the hardware - VPN configuration on CISCO1921 and RV042G was not changed.
Is RV042 (1.3.12.19-tm) not ready for Win7 RDP ?
Grüße
Stefan