Highlighted
Beginner
Mark as New

Bookmark

Subscribe

Mute

Email to a Friend
DHCP/LAN Subnet mask on SRP500 series routers
Hi all,
I think I've found the answer in the SRP500 series whitepaper but just to confirm, as I find that the SRP520 models can only handle class C subnet masks, I could not see any class B subnets in the pull down menu even though I entered a class A address as a LAN IP, must I use a class B LAN IP to see the class B subnet masks in the pull down menu of an SRP521w or SRP527w?
I haven't tried any 540 models yet, can anyone confirm that you can use all class subnets on these units before purchasing?
Below is what I found on the link here: http://www.cisco.com/en/US/prod/collateral/voicesw/ps6790/gatecont/ps10500/data_sheet_c78-550705.html
| | |
| --- | --- |
| Approvals and compliance | Class B on 520 models; Class A on 540 models |
Thanks in advance.
Marvin
Highlighted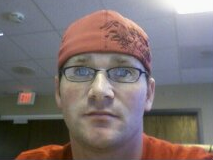 Frequent Contributor
Mark as New

Bookmark

Subscribe

Mute

Email to a Friend
Marvin,
Ideally all small business products either pro or simply small business support class c subnet. Some of the devices may let you enter in a class a or b mask but the device won't be able to handle that multitude of users.
Highlighted
Cisco Employee
Mark as New

Bookmark

Subscribe

Mute

Email to a Friend
Hi Marvin,
You are correct that the SRP520 only allows class C VLAN subnets.
The SRP540 allows you to set your choice of subnet mask (8 - 30 bits).
As David quite rightly points out though, the size of the subnet does not change the number of devices that the SRP can handle.
Hope that helps,
Andy