Mark as New

Bookmark

Subscribe

Mute

Email to a Friend
Difficulty with load balance and fail over - RV340
Hello, I have an RV340, and I have two internet links from two different ISPs. I would like to configure load balance and failover, but every time I disconnect WAN1 the WAN2 does not automatically take over. I no longer know what to do to make it work.
What have I done so far:
I left the precedence for failover at 1 and 2 respectively
I left both at 1 to load balance, but without success too
In LAN settings, I changed DNS to receive DNS from ISP, so there are no conflicts when one goes down.
In policy binding table, I left priority 1, Source IP Any, Destination IP Any, Services ALL, Outgoing WAN1 Interface, Failover to Backup WAN ON, Status checked.
So far, the closest I've come was that the two WANs worked together, but when I disconnect WAN1, WAN2 didn't take over. I even managed to run ping tests, but I can't navigate, apparently there is a DNS error.
Important things:
WAN1 receives IP via DHCP from ISP1 router
WAN2 receives IP via PPPoE
8.8.8.8 pings normally
other DNS ips pings normally
Below are some images of my settings.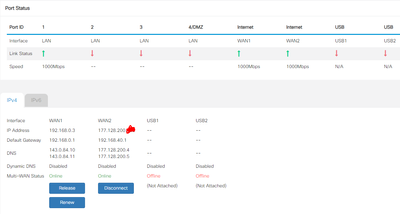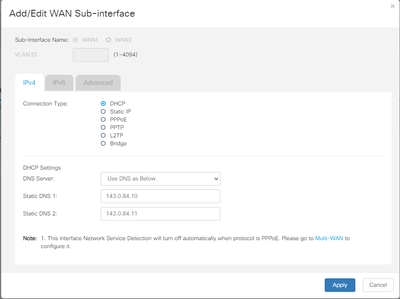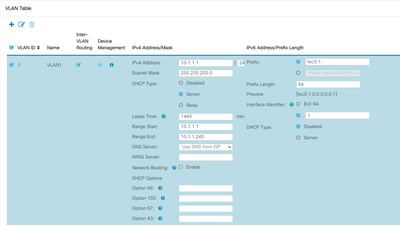 2 ACCEPTED SOLUTIONS
Mark as New

Bookmark

Subscribe

Mute

Email to a Friend
I switched to proxy as suggested, and failover and load balance work, but the DNS error still persists, but in a different way, sometimes I will access a certain page it gives the DNS error, but the next moment the page is reloaded normally, I believe because of trying to resolve the DNS of another operator. What I think would work would be to use the same DNS on both links, but my fear is that when using a DNS like 8.8.8.8 and 8.8.4.4 in a company, the DNS owner will drop my connection for commercial use of DNS free.
I don't know if anyone here on the forum uses these two DNS on the desktop, but I think it could work.
Beginner
Mark as New

Bookmark

Subscribe

Mute

Email to a Friend
Yes, you are thinking correctly. Please use the Google public DNS servers 8.8.8.8, 8.8.4.4....these will work perfectly. Dont hesitate to use the Google servers..they are public dns servers for use by all
Another alternative is OpenDNS servers...