Beginner
Mark as New

Bookmark

Subscribe

Mute

Email to a Friend
RVL200 Ipsec VPN Problems
Hello Experts,
I managed to establish an Ipsec VPN connetion with 2 RVL200s between 2 Locations. So far so good.
It is possible to access network a form network b with WinXP PCs, but it is not possible to reach network a with Win7 PCs.
Whereelse it is possible to reach network b from network a from either type of windows pc.
And when you ping from the RVL200 (on both sides) to the other net you always get no replys to your ping.
Settings on both RVL200s are equal, except for that one is going over ADSL (network a) and the other is behind a cable modem (network b).
I have de-activated Firewalls, no change. Routing Tables look fine for me. IPv6 is de-activated in Win7 PCs. I have added static routes, no change.
Does anyone know where else I could look for a solution?
Many Thanks in advance.
J. Radix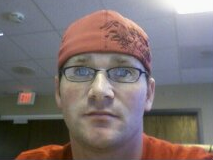 Frequent Contributor
Mark as New

Bookmark

Subscribe

Mute

Email to a Friend
Josef,
You state that you can reach from both sides of the routers and ping xp machines but not windows 7 machines? The router won't be restricting traffic based on operating systems on the lan, so I would look at possible firewalls on the windows 7 machines, anti-virus, nortons, anything that does packet inspection.