Mark as New

Bookmark

Subscribe

Mute

Email to a Friend
SRP527w incomplete administration menu and ip address
Hi,
we've just baught a coupe of SRP527w routers (one for here and one for work). when trying to set the one up for home, im noticing some stuff that doesn't seem right and i was hoping someone could shed some light on this.
i wanted to backup the current configuration as i have it, but when i go the the Administration menu, i only get options for Time Setup and Switch Setting.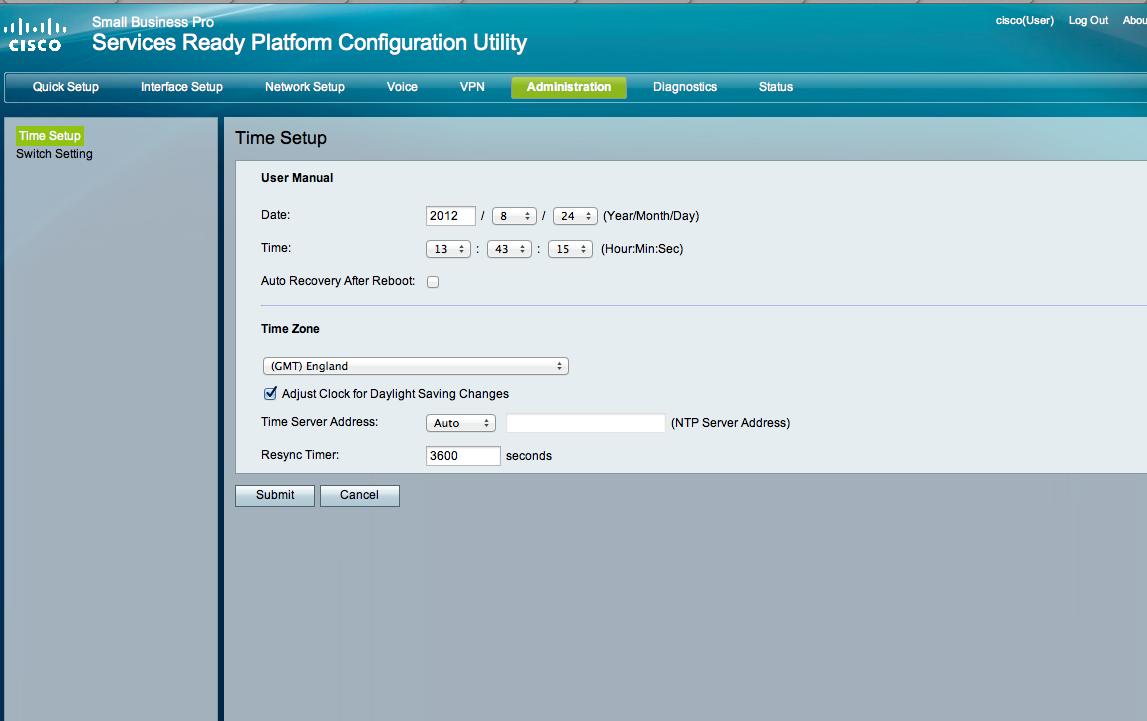 I was also wondering, on our soon to be replaced Netgear router, when setting the PPPoA DSL settings, we can set a static ip address, but on the SRP, we can only set the username as password for the connection. Is there any way to define a static IP address for an ADSL connection?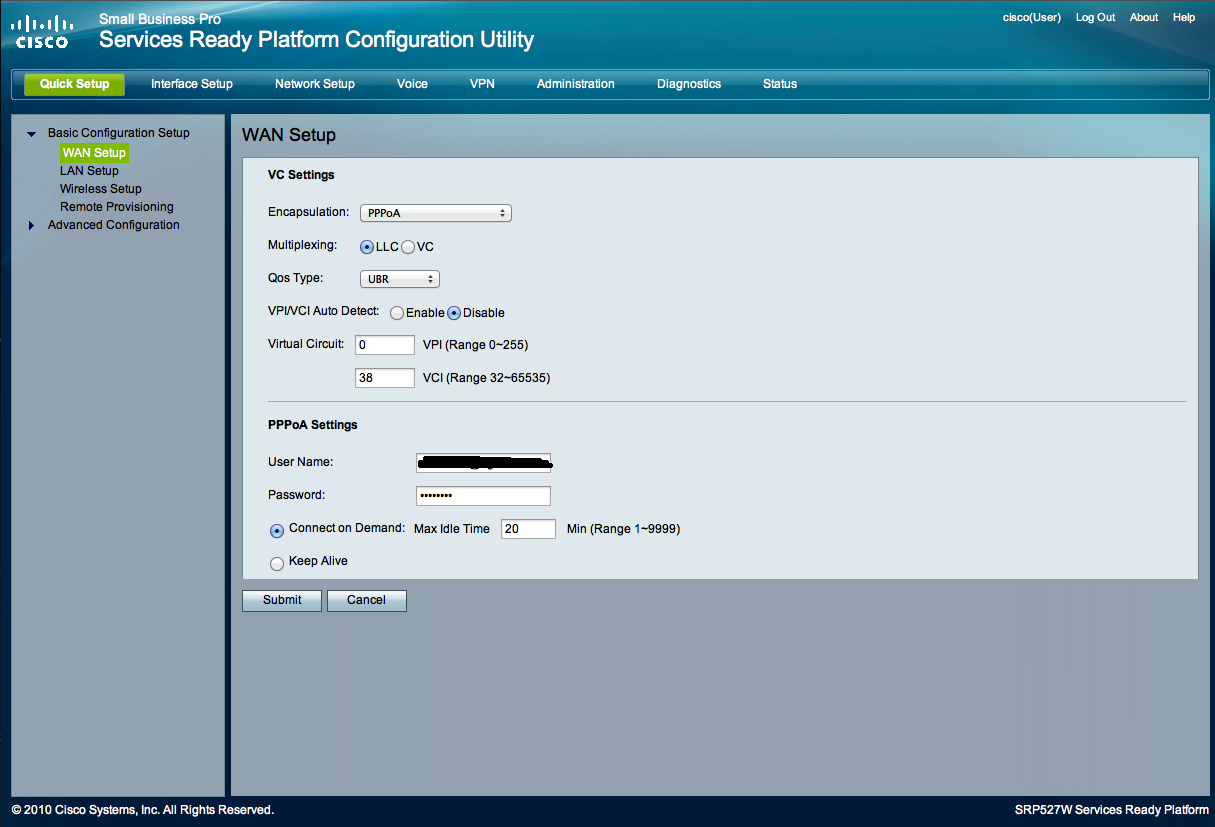 any input would be greatly appreciated
Mark as New

Bookmark

Subscribe

Mute

Email to a Friend
ok i sorted out the administration page menu, but does anyone have any input how i can set my static adsl ip address?
thanks
jack
Cisco Employee
Mark as New

Bookmark

Subscribe

Mute

Email to a Friend
Hi Jack,
It isn't possible to set a static IP address with PPPoA on the SRP527. Typically in the UK a fixed IP address will be reserved and assigned dynamically based on the PPP credentials that you use - i.e. you will always be assigned the same IP address by your SP.
Cheers
Andy