Highlighted
Beginner
Mark as New

Bookmark

Subscribe

Mute

Email to a Friend
VPN Into RV016 Through Fortinet Fortigate 50B Firewall
Good afternoon. I am in DESPERATE need of some assistance. I am travelling across the country to a jobsite next week and need to get
VPN functionality established to a remote Wastewater Treatment Plant. The City has a public IP address, and a Fortinet Fortigate 50B Firewall.
On my first trip out there, I was given a static IP address on their internal network, which I assigned to the WAN port of the RV016. Once I changed my network settings on the Windows 7 machine, I was able to access the internet through their network. Problem is, I have not been able to make the VPN connection via the internet to our internetwork at the plant (different IP address scheme on our network).
I have worked with their IT guy, but no luck. Can anyone tell me what needs to be done to get this to work? I really need the remote VPN access set up, to prevent any more cross country trips.
Any suggestions will be greatly appreciated!! Either post here, or email to EDTVideo@bellsouth.net.
Thanx in advance for any help!!
-EDTVideo2011
(Erik Doepke)
Highlighted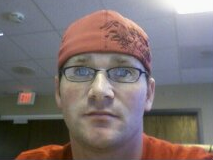 Frequent Contributor
Mark as New

Bookmark

Subscribe

Mute

Email to a Friend
Erik,
Based on what your saying, you have a public ip address given to you from the Fortigate firewall and you can get out, just cannot get into the router using vpn.
If that is the case, then the required ports for vpn either using quickvpn (443,60443,500,4500) are not being allowed to pass through or some kind of access rule is declining access to the ip address on the wan of the rv016.
You could do an nmap scan of the wan ip address and the ports to see if the required ports are open, stealth, or closed.
If the fortigate is filtering or closing those ports your at their discretion and would have to get them to open the ports for incoming vpn traffic.