Highlighted
Beginner
Mark as New

Bookmark

Subscribe

Mute

Email to a Friend
ISA570 internal DNS blocking
Hi,
I have a new customer that I recently installed an ISA 570 to replace a Cisco 1800 router. The customer has an internal DNS/DHCP server (10.1.0.10) that is on the default subnet (10.1.0.0/16). After about an hour DNS stops working and the server can no longer get to the Internet. The server cannot ping the default gateway either, however it can ping other clients on its on subnet.
In between the ISA 570 and the Server is a manageable switch that is unmanaged, but I have connected directly to ISA with same results. after a few hours of troubleshooting we changed the IP of the server(10.1.0.5) and it started working. Eureka! then after an hour it stops working again. I have turned off every extra security feature on the ISA. I have since changed back to the 1800 router and have 0 problems.
I am stumped. I did a packet capture on the ISA default interface and looked at wireshark. I see many packets sourced from the server and 0 with it as the destination.
latest code 1.2.17 and I tried 1.2.15 just to check
any help would be appreciated.
thanks in advance
1 ACCEPTED SOLUTION
Highlighted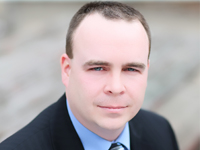 Contributor
Mark as New

Bookmark

Subscribe

Mute

Email to a Friend
Try pointing it to the ISA and see if that helps. Really shouldn't make a difference and a bit of a stab in the dark, but what you're experiencing doesn't really make sense either since you have all security features turned off. My thinking is that it's seeing multiple DNS requests from a single host when it's expecting to handle DNS. Like I said, stab in the dark. ;-)

Sent from Cisco Technical Support iPhone App
Shawn Eftink CCNA/CCDA Please rate all helpful posts and mark correct answers to assist others searching for solutions in the community.